Belkin unveils Thunderbolt Express Dock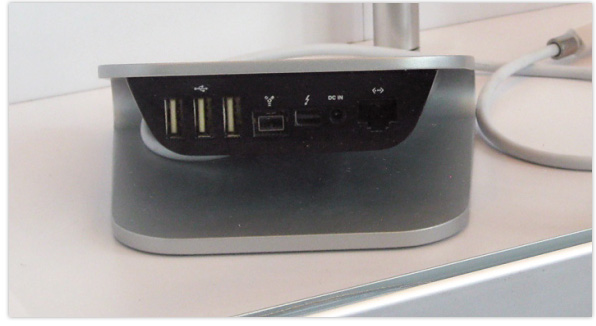 If you've been eyeing one of Apple's new Thunderbolt Displays simply for all that connectivity, don't go and spend £899 ($999) in the Apple store just yet. This new ThunderBold Express Dock from Belkin will give you all the same connectivity, for a fraction of the cost.
Belkin has been showing the device off at this week's Intel Developer Forum. It's expected to begin shipping in the "very near future," according to MacRumors, and like Apple's new display, it'll turn your Mac's Thunderbolt port into a hub for all your peripherals.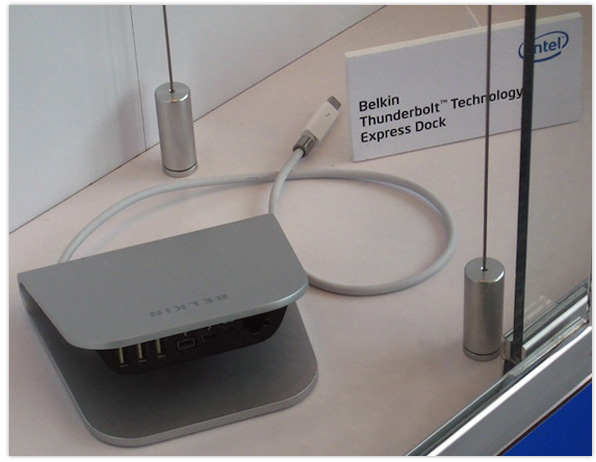 The Thunderbolt Express Dock has literally all the ports you'll get in Apple's new 27-inch Thunderbolt Display, including three USB 2.0 ports, a Thunderbolt port for daisy-chaining other Thunderbolt-capable gadgets, a FireWire 800 port, and a Gigabyte Ethernet port.
There's no word on pricing from Belkin just yet, however, it's sure to come in at a fraction of the cost Apple is currently asking for that display. If you've already got a perfectly good display, but you want Thunderbolt daisy-chaining and additional connectivity options, it might be a good idea to wait for Belkin's Thunderbolt Express Dock before you spend a whopping £900.
Will you be buying Belkin's Thunderbolt Express Dock?
Images courtesy of DailyTech