Mac App Store downloads top 100 million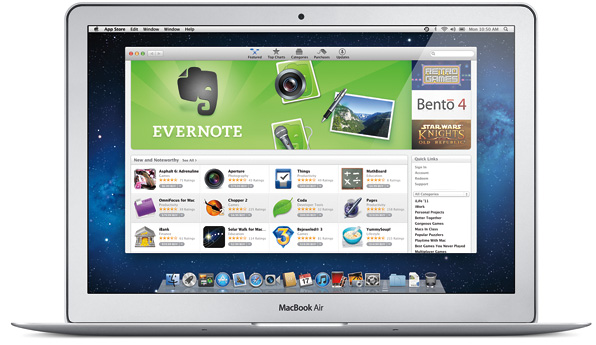 Apple have today issued a press release announcing that downloads on the Mac App Store have topped 100 million since its launch on the 6th of January this year. They also revealed that the store now features over 500,000 apps.
The press release contains quotes from Apple's Phil Schiller, along with some of the software developers who have benefited from having their apps on the store:
Phil Schiller (Apple)

"In just three years the App Store changed how people get mobile apps, and now the Mac App Store is changing the traditional PC software industry"

"With more than 100 million downloads in less than a year, the Mac App Store is the largest and fastest growing PC software store in the world"

Amar Hanspal (Autodesk)

"With Autodesk products in both the App Store and Mac App Store, we can reach hundreds of millions of Apple users around the world"

Saulius Dailide (Pixelmator)

"Offering Pixelmator 2.0 exclusively on the Mac App Store allows us to streamline updates to our image editing software and stay ahead of the competition"

Karim Morsy (algoriddim)

"With just a few clicks, djay for Mac is available to customers in 123 countries worldwide. We could never have that reach through traditional channels"
Compared to the iOS App Store, I personally haven't downloaded that many apps from the Mac App Store. But I do appreciate how the store has made it much easier to install software on more than one Mac, and the ability to keep track of updates from one window.
What do you think of Apple's latest press release?