Logitech announces Ultrathin Keyboard for iPad mini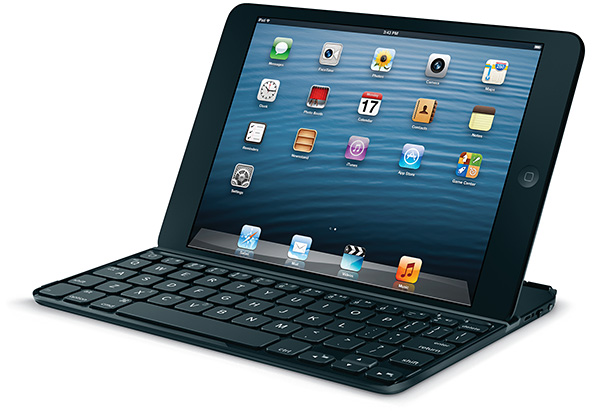 Logitech has today announced that a version of its popular Ultrathin Keyboard cover for the regular-size iPad will soon be available for the iPad mini. Like its bigger brother, the mini cover attaches to the iPad using magnets, and features a tactile Bluetooth keyboard with iOS-specific shortcut keys.
We are excited to bring the award-winning Logitech Ultrathin Keyboard Cover design – recognized across the industry as the best mobile keyboard for iPad – to the iPad mini," said Alexis Richard, director of brand development for tablet accessories. "Think of it as the other half of your iPad mini. Its clever seven-inch design fits perfectly with the iPad mini while offering full-size keys for easy typing, saving your screen space for content.
Like all good covers, the Ultrathin Keyboard mini wakes and sleeps the iPad when you open and close it, and based on usage of two hours per day, the keyboard's battery should last for three months. The exterior of the cover is made from aluminum, and it comes in two colours – black or white.
Logitech plans to make the Ultrathin Keyboard mini available to purchase later this month, with a retail price of £69.99 ($79.99).
Will you be buying one for your iPad mini?