Apple's new 128GB iPad goes on sale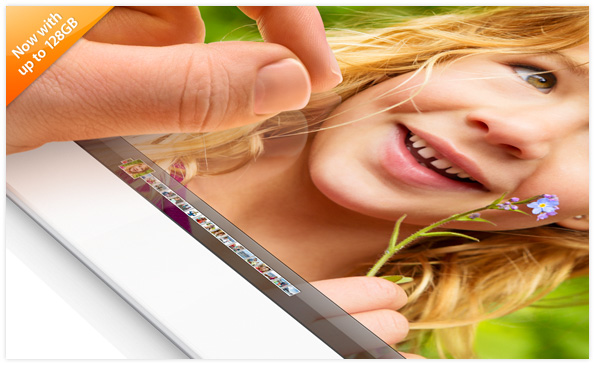 Exactly one week ago, Apple announced that it would be launching a 128GB version of its fourth generation iPad with Retina display. And just as the Cupertino company promised, the device is now available to order from its online store.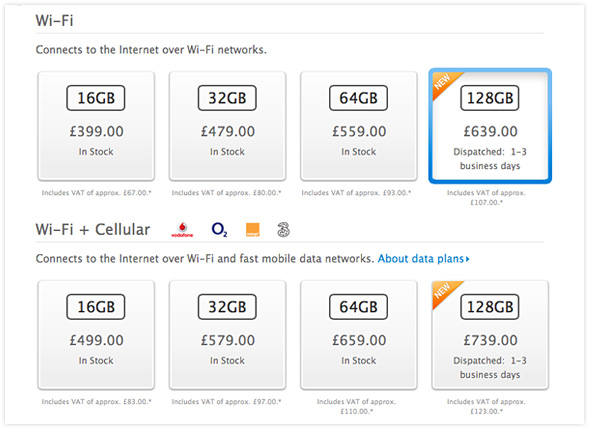 As you would expect, the 128GB iPad is available in either black or white. The Wi-Fi only model is priced at £639.00 ($799.00), while the Wi-Fi + Cellular version is £739.00 ($929.00). Currently, at least here in the UK, all of the new 128GB models have estimated shipping times of 1-3 business days.
Prior to the introduction of the new model, Apple's iPad line has only ever been available with either 16GB, 32GB, or 64GB of storage. So why introduce a 128GB version now? One of the theories is that Apple wants to make the device more appealing to business users.
In a press release announcing the new storage option, Apple refers to companies using large amounts of data for 3D CAD files, project blueprints, film edits, training videos, service manuals and more.
The launch follows the news that the 128GB version of Microsoft's upcoming Surface Pro tablet will in fact only have 83GB of free space out of the box – the rest is taken up by the operating system and a recovery partition.
Will you be ordering a 128GB iPad?