Apple introduces volume app buying for business customers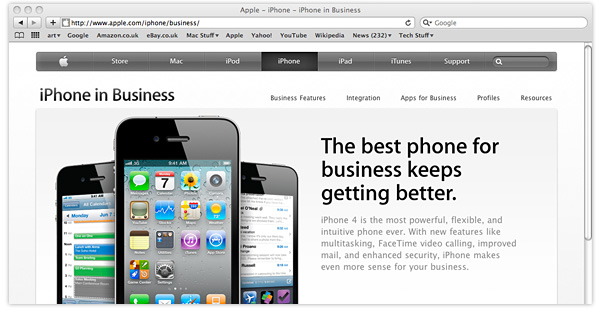 You'll know by now that yesterday's iTunes Connect downtime wasn't in preparation for the launch of Lion as we were all hoping. Instead, Apple used the time to set up the 'Volume Purchase Program' for the App Store's business customers, in addition to balancing the store's international pricing.
The Volume Purchase Program will soon allow developers to sell their applications in bulk to business customers. It's something developers have been requesting for some time, and while it may mean little to the average customer, it's big news for big businesses.
For example, if your company has 1,000 staff with 1,000 iPhones, you don't want to have to purchase one application 1,000 times so that they can all access it. Instead, you can create a single Apple ID for your business and purchase 1,000 apps all at once. Apple will then issue 1,000 redemption codes which you can distribute to your employees.
One thing this won't introduce, however, is discounts for bulk purchases. When I first opened Apple's email to developers, I immediately assumed that businesses may be able to take advantage of a discount for buying apps in volume, but this won't be the case: apps will remain at their usual price.
The program will also allow businesses to buy 'business-to-business', or B2B, apps that third parties develop specifically for their company, as explained by Macworld:
"These are distinct from apps that might be developed within a company and distributed to employees, in that they are required to be paid apps (costing at least $10) and are developed out of house. The app developer, who needs to be a member of the iOS Developer program, also needs to authorize purchasers to allow them to buy the apps, at which point the process is virtually identical to buying apps in bulk from the store."
Some of you may have noticed that this wasn't the only change to the App Store, however. As of today, international App Store pricing, for both the iOS App Store and the Mac App Store, has been "balanced" to reflect the latest exchange rates with the U.S. dollar.
Unfortunately, this didn't fall too kindly for us Brits, who along with Japan, Mexico, and Norway saw App Store prices increase. Apps that were £0.59 now cost £0.69, those that were £1.19 now cost £1.49, and so on.
As for Australia and Switzerland, their App Store prices dropped.