Lion 'easter egg' is a tribute to Steve Jobs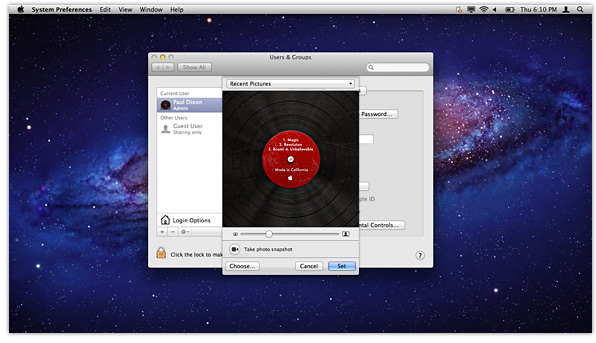 Apple's new OS X Lion operating system includes a super cool hidden "easter egg" that pays tribute to the company's CEO. The discovery was made by one discerning Lion user who reported his find to Cult of Mac.
To see it for yourself, you'll obviously need to be running the Lion operating system. You then navigate to System Preferences and click on Users & Groups. Change the profile photo for your user account to the vinyl record, then check out the tracks featured on it. You can zoom in to view the text by clicking on the image, selecting Edit Picture, and using the scrubbing bar at the bottom to zoom in.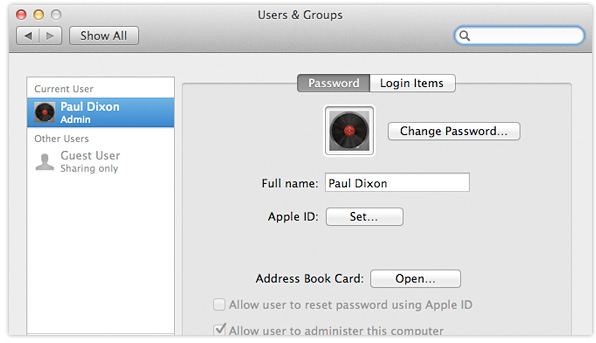 There are four trademark Steve Jobs "catchphrases" that you're pretty much guaranteed to hear at any of his keynotes: "Magic," "Revolution," "Boom!," and "Unbelievable."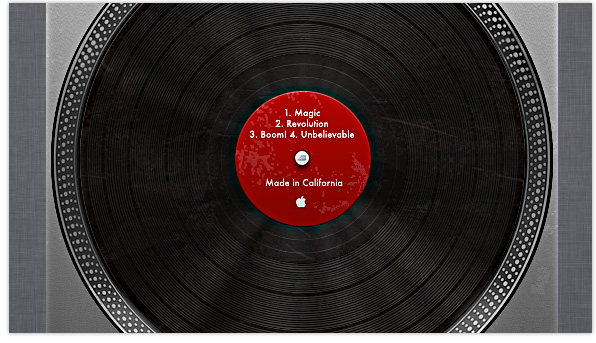 Of course, this isn't the first time a Mac OS X icon has featured a hidden surprise — or paid tribute to Steve Jobs in fact. The icon for the 'All My Files' folder features quotes from some of Steve's well-known speeches.