BBC releases global iPlayer App for 11 European countries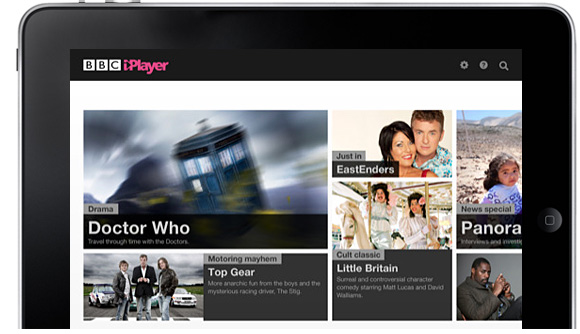 Earlier today, the BBC released a new global iPlayer App, which will allow residents of The Republic Of Ireland, France, Germany, Italy and other European countries to watch TV shows such as Doctor Who, Top Gear, Little Britain & The Office on their iPads.
The App itself is free to download, but users will need to pay a subscription fee of either €6.99 per month, or €49.99 per year, to access the shows.
From the BBC press release:
"This brand-new video on demand subscription service, launching first in Western Europe, will deliver the award-winning programming upon which the BBC's history and heritage is built, to viewers in 11 markets. For €6.99 a month (or €49.99 for an annual subscription), the app will initially be available in Austria, Belgium, France, Germany, Italy, Luxembourg, The Republic of Ireland, The Netherlands, Portugal, Spain and Switzerland."
Interestingly, the Global version of the App has a couple of useful features that the UK version lacks: you can watch video and audio streams via 3G, and you can download content for viewing later.
While the Global App will be limited to eleven countries during what the BBC describes as a 'pilot phase', it will eventually be rolled out to other countries, including the U.S.
[Via Engadget]