Latest iTunes beta suggests Apple is set to introduce app rentals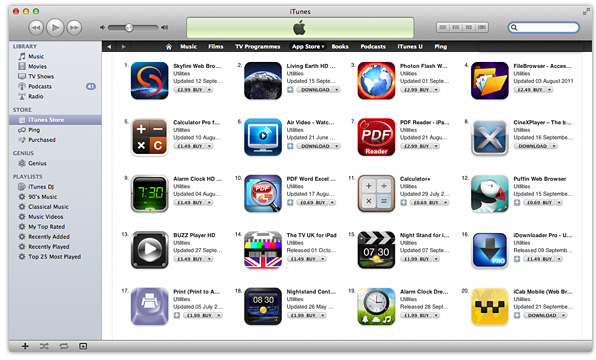 While we've long been using iTunes to rent movies and TV shows, Apple could be set to introduce a rental scheme for iOS applications. A string discovered in the company's latest iTunes 10.5 beta makes reference to apps that can be rented for a limited period.
The discovery was made by Tech Erra in the ninth beta of iTunes 10.5. The strings read:
"510.036″ = "Apps are automatically removed from your iTunes library at the end of the rental period."; "510.037" = "This app will be deleted from your computer."; "510.038" = "These apps will be deleted from your computer."; "510.039" = "App";
A rental scheme for applications would certainly seem unusual at first, but it seems like a fantastic idea. The App Store is home to hundreds of thousands of apps, and while many of them are great value for money, there are other that aren't. Apple's current model doesn't make it easy to get a refund on applications that aren't worth your hard-earned cash, and so a trial period would be a great way of preventing bad purchases.
iOS applications are already incredibly cheap, and it's unlikely that Apple's rental scheme would be a paid system. It's likely instead that the scheme would allow users to try free applications for a short period before automatically removing them from their device at the end.
The scheme could see the end of "Lite" apps that offer users a sample of applications that they must then pay for if they want to play the full version.
Would you like the opportunity to rent iOS applications before you buy them?