iOS 5 will launch on October 12 with new Find My Friends feature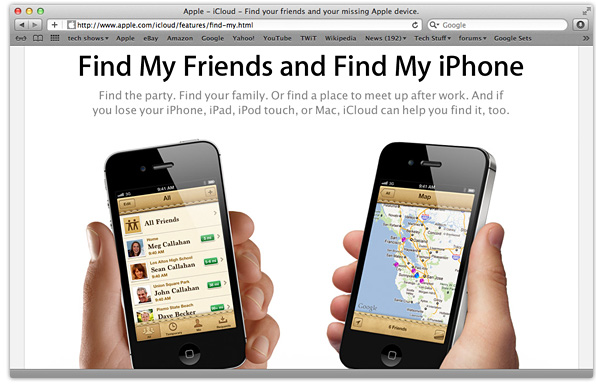 At its iPhone media event in Cupertino today, Apple finally announced the release date for its long-awaited iOS 5 software. The release has been in beta since its unveiling at WWDC in June, but on October 12, it will finally be available to the public.
Many of the new features in iOS 5 have been well documented, however, there is a new addition that Apple saved for today's event:
It's called Find My Friends, and it's a new service that's very similar to Find My iPhone. However, instead of locating your lost device, you can locate family and friends. Apple's Scott Forstall said, "Now when I'm at Disneyland, I can easily see where my family is. Or if my son made it to school today."
The Find My Friends feature will be baked into iOS 5, and in the interest of privacy, you'll be able to specify when you'd like to share your location, and when you'd like to keep it hidden.
I think Find My Friends is a great addition to iOS 5, and I can't wait to get my hands on it on October 12. What do you think?