LacCie adds Thunderbolt to its d2 external drive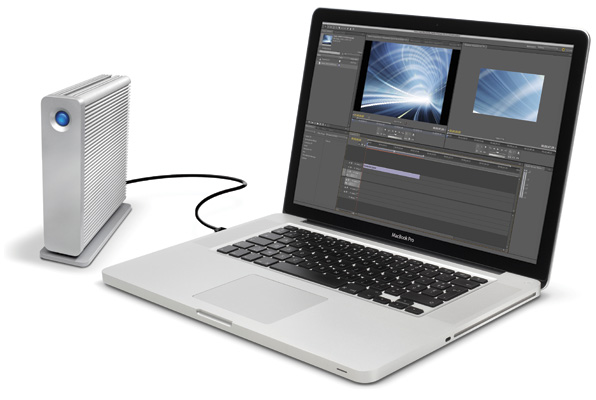 LacCie has today added a new Thunderbolt equipped-model to its popular d2 series of external drives. Like the company's existing d2 Quadra drive, the new model also features USB 3.0, and is available with either a 3TB or 4TB 7200rpm hard drive.
According to LacCie, the drive offers transfer speeds of up to 180MB/s, which is four times faster than USB 2.0, and two times faster than FireWire 800.
From a press release issued by the company:
"The LaCie d2 has been trusted by creative professionals for almost a decade, said Erwan Girard, Business Unit Manager, LaCie. "We've leveraged industry leading technology and supercharged the LaCie d2, so our customers can stick with their favorite hard drive while improving efficiency."
The 3TB LaCie d2 Thunderbolt is priced at £259 ($299), while the 4TB version is £339 ($399). Both a USB 3.0 cable and a Thunderbolt cable are included.
The new drive is available to order today from LaCie's online store.