Independent Steve Jobs film to premiere at Sundance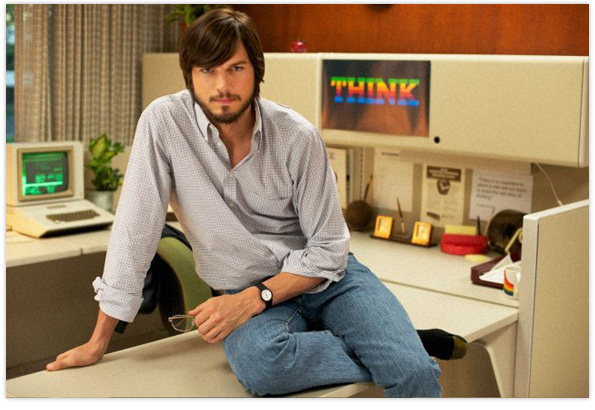 The Sundance Institute has announced that jOBS, an independent biopic based on the life of Apple co-founder Steve Jobs, which stars Ashton Kutcher in the lead role, will be one of the films that premiers at its 2013 Sundance Film Festival.
Announced back in April this year, jOBS is one of two new films about the late Apple CEO. The other, which is based on Walter Issaacson's official Steve Jobs biography, will feature a screenplay by Oscar-winning writer Aaron Sorkin.
Sundance's jOBS film description:
jOBS / U.S.A. (Director: Joshua Michael Stern, Screenwriter: Matt Whiteley) — The true story of one of the greatest entrepreneurs in American history, jOBS chronicles the defining 30 years of Steve Jobs' life. jOBS is a candid, inspiring and personal portrait of the one who saw things differently. Cast: Ashton Kutcher, Dermot Mulroney, Josh Gad, Lukas Haas, J.K. Simmons, Matthew Modine.
The 2013 Sundance Institute Film Festival will run from the 17th to the 27th of January. jOBS will be shown on the final day of the festival.