Google updates its YouTube and Gmail iOS apps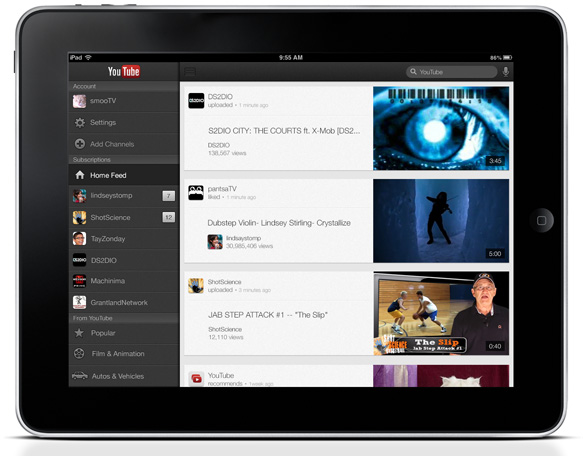 Google has today rolled out major updates to its YouTube and Gmail apps for iOS. The most notable changes made to the YouTube app include enhanced AirPlay functionality, and native support for the iPhone 5 and iPad. Updates made to the Gmail app include a completely revamped design, support for multiple accounts, and an infinite scrolling inbox.
From the YouTube blog:
Just in time for the holidays, now you can download or update the YouTube app with a look designed for the iPad and iPhone 5, enhanced AirPlay support, videos that start faster and play more smoothly, and improved accessibility with VoiceOver. Enjoy Tastemade on iPad in full screen glory, or hours of flipping through Ryan Higavideos on your iPhone 5 or iPod touch.
From the Gmail blog:
Six months ago, our team set out to completely rebuild the Gmail app for iPhone and iPad to give you you a faster, sleeker, and easier experience on iOS. The result? Version 2.0. With version 2.0 of the app, you'll get a totally new look and feel, plus a bunch of improvements like profile pictures in messages, numerous new animations from swivels to transitions and infinite scrolling in the message lists.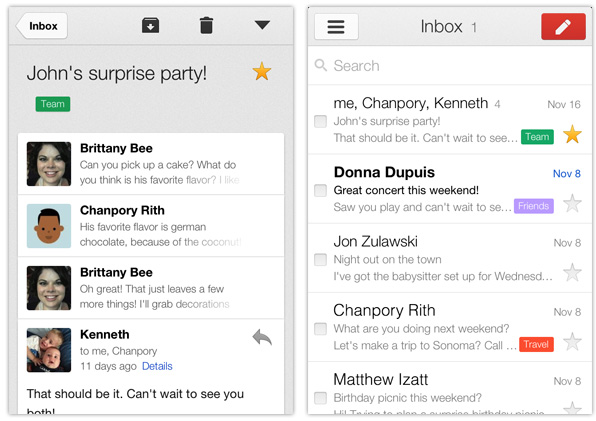 YouTube and Gmail for iOS are available to download for free from the App Store.