iTunes Match lets you stream your music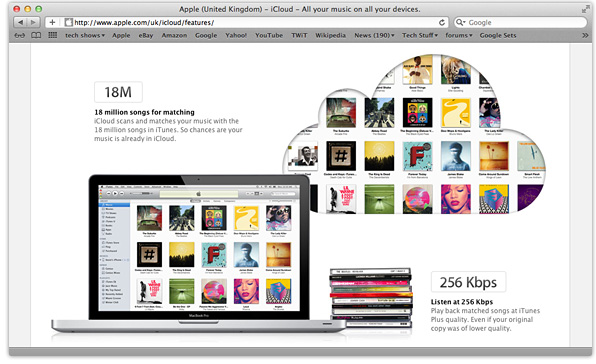 Yesterday, Apple released a beta version of its forthcoming iTunes Match service for developers. Whilst Match will initially be a US only service, I'm hoping it doesn't take too long for it to be made available here in the UK and other countries, and that's because today, it's been revealed that it will allow you to stream your music.
Insanely Great Mac created this video demonstrating streaming:
Thanks to its preview at WWDC 2011, we already know that iCloud will make it possible for iTunes purchased music to be pushed to all the devices we own – iPad, iPhone, iPod touch Mac & PC. And that iTunes Match will offer the same capabilities for music purchased outside of iTunes, or ripped from CDS – automatically matching the songs in our collection with those available on iTunes, and making it possible to upload any songs that don't have matches.
What we didn't know, was that it will be possible to listen to our music via streaming – which of course, means we won't have to wait for each song to download onto our devices, or have to worry about using up storage space.
When it launches with iCloud later this year, iTunes Match will cost $24.99 per year, and will have a limit of 25,000 songs – iTunes purchases do not count towards the limit.
Update: According to a report by All Things D, the video above shows a "simultaneous listen and download" – not streaming. Although you won't have to wait for songs to download completely before listening, they may be temporarily cached, and therefore take up space on your device. If you're thinking that still sounds like streaming, you're not alone!
[Via MacRumors]