iTunes 10.4 kills the ability to backup to disc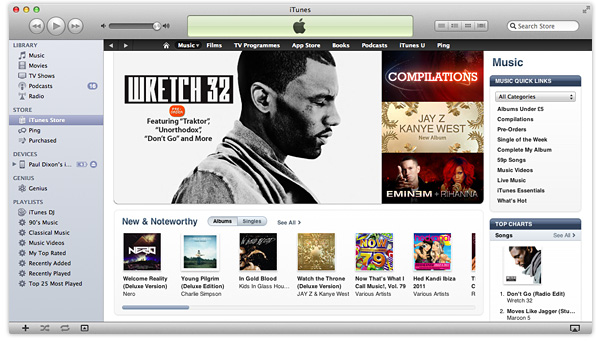 The ability to backup your media library to a CD or DVD has been an iTunes feature for as long as I can remember, but in the latest release of iTunes 10.4, Apple has removed this handy little tool.
'Back Up To Disc' allowed you to save your entire iTunes library – including your music, movies, TV shows and apps – to optical media such as a CD or DVD. But not only did it transfer all your files, it also saved the metadata that preserves your precious playlists, play counts and ratings. It was a great way to backup your library when moving your data to a new computer, or just for piece of mind in case of a hard drive failure or the loss of your machine.
But now it's gone, and Apple's decision to remove the feature was inevitable when you think about it.
Firstly, we will soon have access to iTunes in the Cloud (U.S. only initially) and with it, iTunes Match which allows purchases not made on iTunes, and music ripped from CDs to be added to your iCloud library. Thanks to iCloud you will no longer have to backup your iTunes library, because Apple does it for you. If your hard drive dies, or your computer is lost or stolen, you simply sign into your iTunes account on another machine and all your music can be downloaded again.
Another reason for the eradication of 'Back Up To Disc' is Apple's mission to eliminate optical media. Though the company hasn't publicly revealed its intentions, it's clear that it aims to do the same thing to CDs and DVDs that it did to the floppy disc. It has already launched the Mac App Store for digital software distribution, it has stopped supplying its Mac OS X operating system on DVDs, it already provides the iTunes Store for all our media needs, and it has removed optical drives from two machines – the MacBook Air and the Mac mini. Its intentions to do away with optical media are clear.
For those of us outside the U.S., who won't be able to enjoy all the benefits of iCloud, Apple has published a support article that recommends backing up your iTunes library to an external hard drive. If you don't already have one of these, and you currently rely on backing up to a disc, it might be a good idea to invest in one before you update to iTunes 10.4.