31st UK Apple Store opens in Festival Place, Basingstoke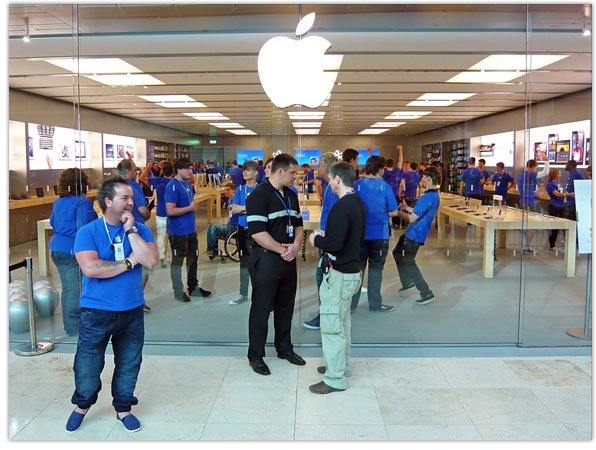 Apple opened its 31st UK Apple Retail Store earlier today. Located in the upper level of the Festival Shopping Centre in Basingstoke, Hampshire, the store's first customers started queuing around 6:30am for its official 9.00am opening.
Damian Ward, who has attended many of the recent UK Apple Store openings, was third in line and took the fantastic photographs featured in this post.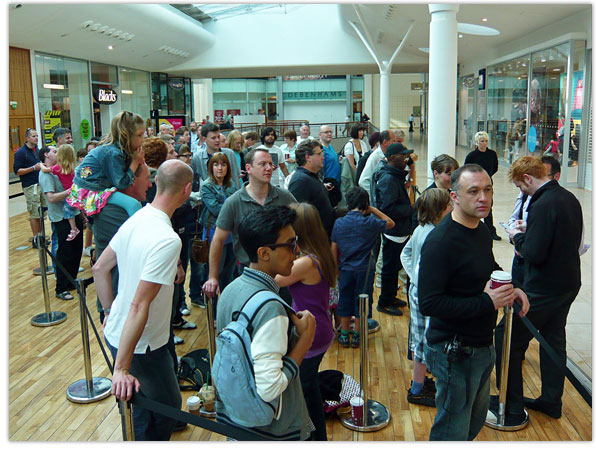 Customers wait for the doors to open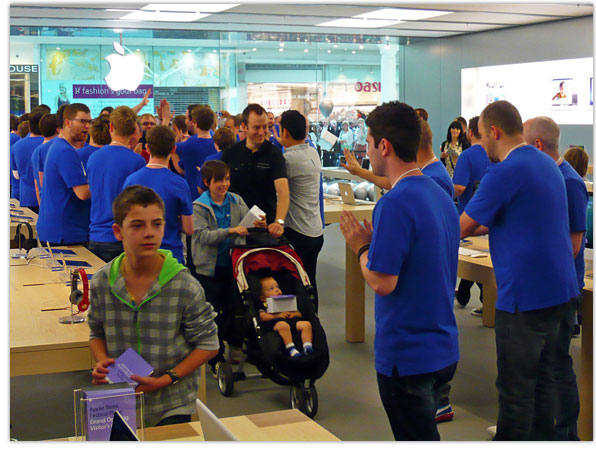 Customers young & old welcomed with free t-shirts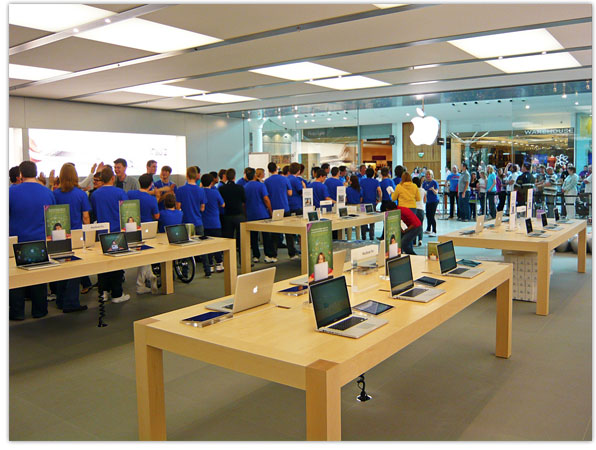 View from the back of the store
Visit Damian's Flickr page to view more photographs of the opening.