iPod touch 5th gen reviews say it's the best iPod touch yet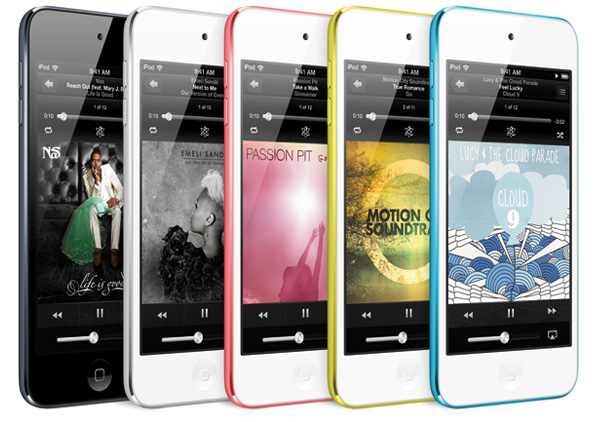 The fifth-generation iPod touch began shipping earlier this week, and the first reviews have now begun rolling in. The latest device boasts a larger 4-inch display — just like the iPhone 5 — a sleek new form factor, and new cameras. According to pundits, these things help make it the best iPod touch to date.
Here are some snippets from a selection of first reviews:
Susie Ochs – TechRadar
"Both in design and its hardware capabilities, the fifth-gen iPod touch is a big step forward. Its battery life and low cost of ownership (since it has no cellular contract) beat the iPhone, and it can do just as much, in a thinner, lighter package.
It's definitely a worthy upgrade for owners of previous iPod touch models that want to take full advantage of iOS 6's new features." – Full review
Jim Dalrymple – The Loop
"For Apple, the iPod touch is the perfect stepping stone for people to move up to the iPhone when they are ready. The devices are similar in so many ways. They get you hooked and keep you for life.
The iPod nano and iPod touch are the most significant updates Apple has released to this product line in years. The competition just doesn't have a chance." – Full review
Scott Stein – CNET
"The iPod Touch is the best iPod, but it's also something more: it's a clear everything-gadget that's well past being about an iPod. Or, maybe that's what the "iPod" name was really meant to represent all along. It may not be the slam-dunk value that it used to be, and $299 now occupies a higher-end side of the gadget spectrum compared with other alternatives. But for now, it's still tough to beat, provided you don't already own a phone that can do the same thing. Call it the King of Mini Media, or the best music player out there." – Full review
David Pierce – The Verge
"This year's iPod touch is the best one ever, without question — Apple updated all the right things, and by giving the touch a big screen and good camera has made this mini tablet a more versatile device than ever. As a gateway drug into the iOS ecosystem, it does a great job of showing off all the iOS 6 features and apps, on a really solid piece of hardware." – Full review
Tim Stevens – Engadget
"As an upgrade, the fifth-generation iPod touch hits all the right marks. It's thinner and lighter despite packing a bigger and (far) better screen. It's faster despite having better battery life, its pair of cameras are markedly better than those found in the previous touch and its new matte aluminum exterior certainly seems like it will prove rather more durable in the long-run — though time shall tell on that front." – Full review
Daniel Berg – Laptop Magazine
"If you're wondering whether the new iPod touch is a good nonphone alternative to the iPhone 5, the answer is yes. The iPod touch offers the same crisp display as the iPhone 5 in a lighter and more colorful design. Plus, you get fast performance for playing the latest games and an iSight camera that can easily double as your point-and-shoot." – Full review
So there you have it: the fifth-generation iPod touch is, by far, the best iPod Apple's ever made. The reviews are unanimous, so if you've been trying to decide whether it's worthy of your cash, you should now have your answer.
Have you ordered yours yet?