Apple to unveil iPad mini on the 23rd of October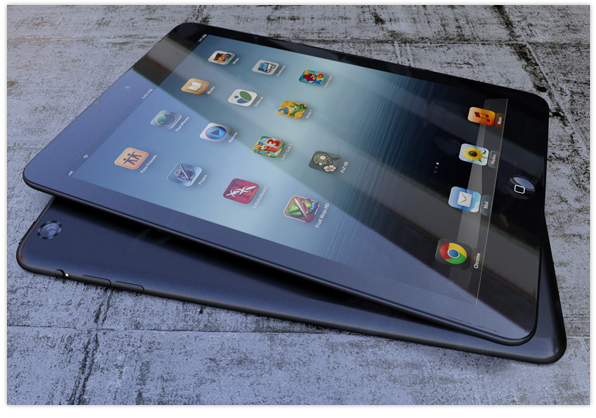 According to a report published earlier today by AllThingsD, Apple is likely to unveil its much-anticipated iPad mini on Tuesday, the 23rd of October at an invitation-only event. The location of the event hasn't been specified, but the report suggests it could take place at Apple's Town Hall Auditorium.
John Paczkowski writes:
As AllThingsD reported in August, Apple will hold a special event this month at which it will showcase a new, smaller iPad. People familiar with Apple's plans tell us that the company will unveil the so-called "iPad mini" on October 23 at an invitation-only event.
That's a Tuesday, not a Wednesday, so this is a bit of a break with recent tradition. It also happens to be just three days prior to the street date for Microsoft's new Surface tablet.
If the iPad mini is unveiled at Apple's Town Hall Auditorium, it will follow in the footsteps of the iPhone 4S and OS X Lion. Located on Apple's Cupertino campus, the venue is considered a more intimate venue than the Yerba Buena Center for the Arts in San Francisco, where the iPhone 5 was announced last month.
Previous reports had claimed that Apple would send out invites for an iPad mini event on the 10th of October, but with that date now passed, there was some speculation that the launch of the device had been postponed.
AllThingsD's past record regarding reports on Apple media events is pretty good, so there's no reason to doubt this latest one. In addition, The Loop's Jim Dalrymple has backed it with one of his infamous "Yeps".
Apple typically sends invites out one week before an event is due to take place, so hopefully we shouldn't have to wait much longer for official confirmation.
[Image courtesty of Martin Hajek]