iPhone media event coverage LMUG style!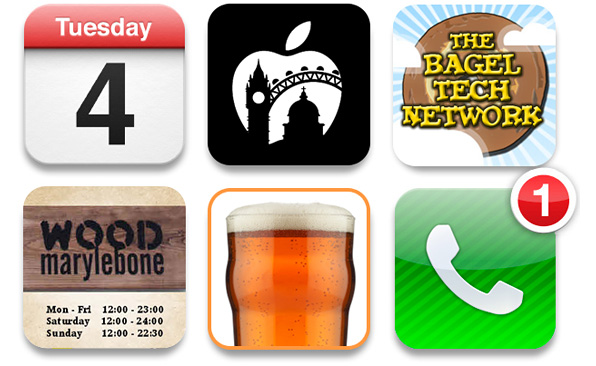 Next Tuesday, tech journalists from around the world will gather at 1 Infinite Loop, Cupertino, California to watch Tim Cook and team unveil the next generation iPhone. The rest of us, will no doubt have to make do with following the proceedings on live blogs. But if you can make it down to London, there's a better way to experience it – courtesy of LMUG (London Mac User Group).
LMUG are holding one of their special events at the Wood Marylebone Pub, where, for free, you can follow all the breaking news from Cupertino in the company of a room full of Apple enthusiasts, your favourite tipple and a curry! And just in case that wasn't enough, Bagel Tech News will be recording a podcast live from the pub where Ewen Rankin and guests will share their thoughts on Apple's latest gadget.
Coverage of Apple's media event should start at around 6:00pm (UK time), if you're thinking of heading down to LMUG's event you can find out more information on their Facebook page and website.