Apple confirms 4th of October iPhone media event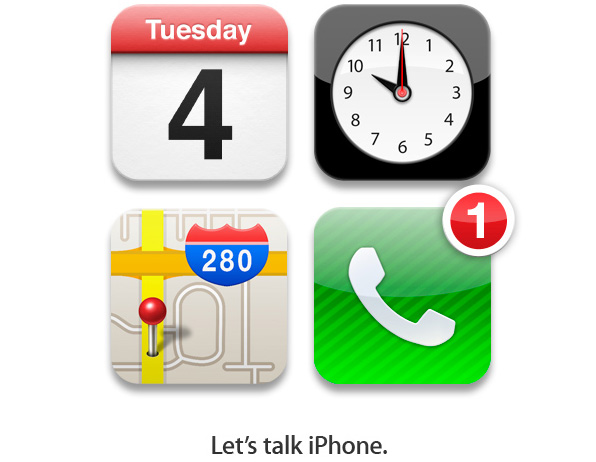 It's official! Apple will hold their iPhone media event next Tuesday – the 4th of October, at their Cupertino campus. The confirmation comes in the form of the invite pictured above which was sent out earlier this afternoon.
The invite features iOS Calendar, Clock, Maps & Phone icons – which display the date, time and location for the event. Underneath the icons a tagline reads "Let's talk iPhone."
Along with unveiling the next generation iPhone/s, the event is also likely to feature updates to the iPod lineup, iOS 5 and iCloud.
Update: iDownloadBlog have pointed out that the Phone icon in the invite has a "1" – which, they speculate, could be Apple's sneaky way of saying there will only be a single iPhone model unveiled, and not two as rumoured. It could of course also refer to the location of the event – 1 Infinite Loop.
[Via The Loop]