iPhone games brought to life in music video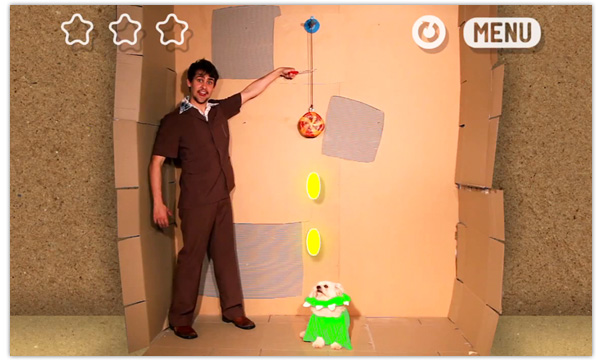 Have you ever wondered what your favourite iOS games might look like in real life? Australian supergroup Hey Geronimo have, and the music video for their single 'Why Don't We Do Something?' is the result. Featuring recreations of Angry Birds, Cut The Rope, Flight Control, Fruit Ninja and Plants vs Zombies, the video is a must-watch!
I'm sure you will agree, the band have done a fantastic job of recreating the games – it's obvious that a lot of work went into creating the various props, costumes and sets. I think my favorite bits have to be the dog dressed as Om Nom, and the Plants Vs. Zombies re-enactment.
The song, which I now can't get out of my head, can be downloaded from iTunes.
What do you think of the video?