iPhone 3GS to be discontinued in autumn?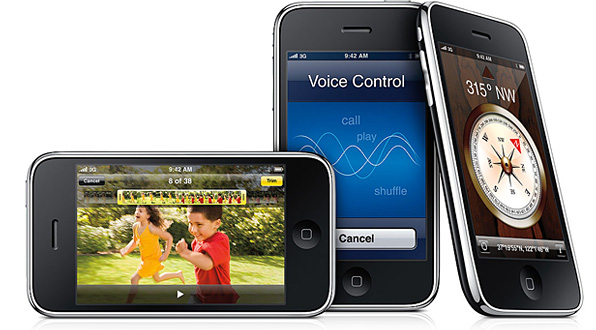 Over two years on from its unveiling on the 8th of June 2009, reported stock shortages of the iPhone 3GS at a number of carriers, including European & international, suggest that Apple's cheapest iPhone could soon be discontinued.
While you might not be surprised to hear that, it's worth pointing out that recent reports have speculated that Apple will continue to offer the 3GS as a 'budget' or 'pre-paid' option, alongside both the current iPhone 4 and the next generation iPhone.
This latest rumour, comes courtesy of 9to5 Mac:
"According to several sources in different countries, stock of Apple's iPhone 3GS is quickly tightening with hardly – or even any – shipments coming through to certain regions. In addition, according to a source at one popular international carrier, the iPhone 3GS has disappeared from the stock database.
We have heard from reliable sources at a major European iPhone carrier that stock of the iPhone 3GS is unusually low, with little stock coming through for the next few weeks."
9to5 Mac goes on to explain how Apple constrains the production and shipping of products set for either an upgrade or discontinuation – reducing the inventory held by the company.
Apple have already confirmed that the next version of its mobile operating system – iOS 5 will be released in autumn. If a next generation iPhone is to be announced this year, it would make sense to do so alongside the new iOS – just as we saw a few weeks ago, when the latest desktop OS (Lion) was announced alongside new Macs.
It's not unusual for Apple to quietly kill off an older product on the day of a new release – that's exactly what happened to the white MacBook, and I can see the 3GS having a similar fate.
One thing to note if you do currently own an iPhone 3GS – although you won't be able to experience all of the new features, you will be able to upgrade to iOS 5, even if Apple do decide to stop selling it.
What do you think of this latest rumour? Let me know by leaving a comment below.