iMac refresh coming soon?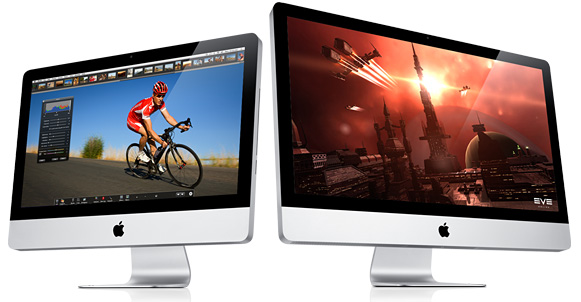 My next major purchase will probably be a new iMac to replace my current ageing 2007 model, so I've been waiting patiently for any news regarding updates. Based on a report by 9 to 5 Mac hopefully I won't have to wait much longer.
Not only is the iMac overdue an update – the last one was back in July 2010, 9 to 5 Mac claims to have heard from three unnamed sources that supplies of the current iMac are tightening. And whenever supplies tighten for one of Apple's products it usually means a refresh is on the cards – that's exactly what happened prior to the iPad 2 launch.
So if it is true, what would the the new iMacs have? It's unlikely that the design will change but the new models will more than likely have faster, Sandy Bridge processors and Thunderbolt I/O ports, which are already available on the MacBook Pro.
Please Apple, don't make me wait much longer!