Initial iPhone 5 reviews are calling it Apple's best smartphone yet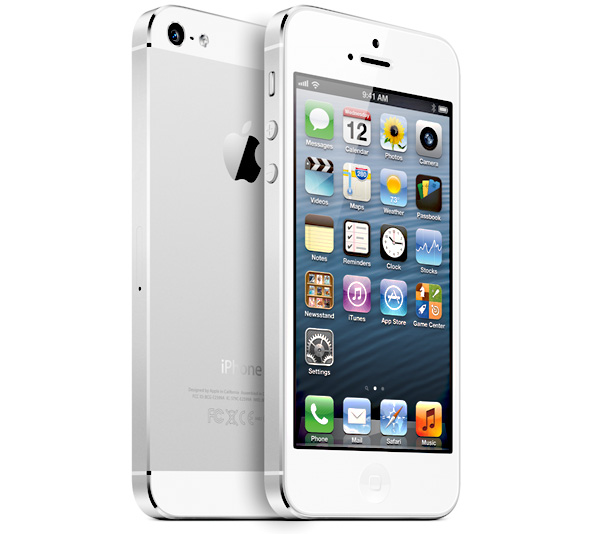 While the iPhone 5 doesn't come out until Friday, some of the world's biggest technology publications have already had a chance to get their hands on the device, and the first reviews are now rolling in. On the whole, the majority are calling this Apple's best iPhone yet, and they're praising the handset's larger 4-inch display, and its super speedy A6 chip.
Here are a few quotes from some of them.
Tim Stevens – Engadget
"Pick your benchmark and you'll find Apple's thin new weapon sitting at or near the top. Will it convince you to give up your Android or Windows Phone ways and join the iOS side? Maybe, maybe not. Will it wow you? Hold it in your hand — you might be surprised. For the iOS faithful this is a no-brainer upgrade. This is without a doubt the best iPhone yet. This is a hallmark of design. This is the one you've been waiting for." – Full review
Scott Stein – CNET
"The iPhone 5 completely rebuilds the iPhone on a framework of new features and design, addressing its major previous shortcomings. It's absolutely the best iPhone to date, and it easily secures its place in the top tier of the smartphone universe." – Full review
Rich Jaroslovsky – Bloomberg
"In the end, the debates over the iPhone 5 will be as endless as the lines waiting to buy it starting Friday. Apple- bashers will say the screen is too small, compared to giants like Samsung (005930)'s Galaxy S III. And they'll bemoan the absence of a Near-Field Communications chip, which among other things can be used for mobile payments. (Apple says there isn't yet enough consumer demand to warrant including it.) And they'll have some valid points. The iPhone 5 is by no means perfect, and we're lucky there are a lot of really good smartphones on the market. But only one great one." – Full review
Shane Richmond – Telegraph
"Specificationists will say that with the iPhone 5 Apple is now behind its rivals in terms of features but in truth it's hard to think of a feature offered elsewhere that the average person – as opposed to the tech obsessive – really needs. NFC is not sufficiently widely used, wireless charging is nice but still requires a charger plugged into the wall and most people get along fine without removable storage. The iPhone 5 is a great smartphone made even better. It's fast, lightweight and backed by the largest application store for any device. It's also probably the most beautiful smartphone anyone has ever made." – Full review
Vincent Nguyen – SlashGear
"What the iPhone 5 really convinces me, though, is that throwing bells and whistles into a device doesn't necessarily make it a better phone in the end. I'd drifted from the iPhone 4S because I had core needs it was no longer satisfying: a larger screen, for instance. Where the iPhone 5 edges back into the picture is in how well it integrates into my daily life. So many things I can make work on Android – video calling, for instance, but iPhone simply makes them more straightforward. If they're straightforward, that means I use them more." – Full review
Mark Prigg – Daily Mail
"Will the iPhone 5 attract droves of users to switch from Android? Probably not. Android handsets have made huge advances in recent months, and handsets like the Galaxy S3 were almost on a par with the iPhone 4S. However, with the iPhone 5, Apple has really raised the bar, not just for the smartphone market, but consumer electronics in general The level of care and engineering that has gone into the handset is unprecedented, and while iPhone owners are no doubt already reaching for their wallets, for anyone who was on the fence, the iPhone 5 puts clear water between Apple and its competitors" – Full review
Patrick Goss – TechRadar
"Is it going to sell like hot-cakes? Of course. Will it send shockwaves shuddering through the tech world and turn competitors back to their drawing boards? No. But, in truth, Apple will be well aware that it doesn't need to reinvent the wheel to succeed and, in this case, it has yet again provided a fine phone that will keep it battling at the top of the charts for another year." – Full review
So there you have it: Apple's iPhone 5 is a big hit with tech pundits. I suppose that deep down we knew it would be, I mean, the iPhone 4S was an incredible phone, and this is only a much-improved version. If you've been waiting for the first reviews before ordering the iPhone 5, have these helped you make up your mind?