Apple releases iOS 6 for iPad, iPhone & iPod touch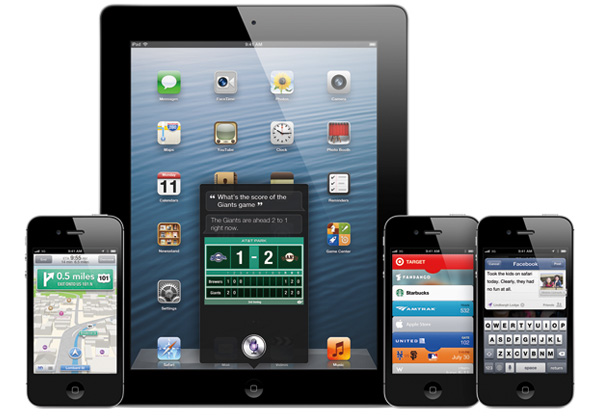 Just as Apple's Phil Schiller promised at last Wednesday's iPhone media event, the latest version of the company's mobile operating system (iOS 6), has today been released for the iPad, iPhone and iPod touch.
First previewed at WWDC back in June, iOS 6 brings with it over 200 new features including: a brand new Maps app, system wide Facebook integration, enhanced Siri capabilities, shared Photo Streams, and redesigned versions of the iTunes Store, App Store, and iBookstore.
iOS 6 is compatible with the following devices: iPhone 3GS, iPhone 4, iPhone 4S, iPhone 5, iPod touch 4th generation, iPod touch 5th generation, iPad 2, and The new iPad. However, some features are only supported on newer devices, whilst others are location dependent.
You can check which features will work on your device at the bottom of this page of Apple's website, and a list of country-specific features is available on this page.
If you sync your iOS device with either a Mac or PC, and you haven't already done so, you will need to download and install the latest version of iTunes (10.7), which Apple released last week.
iOS 6 is available as an over-the-air update by plugging your device into a power source and going to Settings > General > Software Update. Alternatively, you can upgrade your device by connecting it to iTunes on your computer, and clicking on the 'Check For Update button' in the Summary pane for your device.
Thanks to the inevitable rush of early updaters, you may find that iOS 6 is a little slow to download during the first few hours of its availability. You should, of course, make sure you have a recent backup of your device before installing the update.
The release of iOS 6 comes just two days before the launch of the iPhone 5, which ships with the new operating system pre-installed.