iMac shipping times slip once again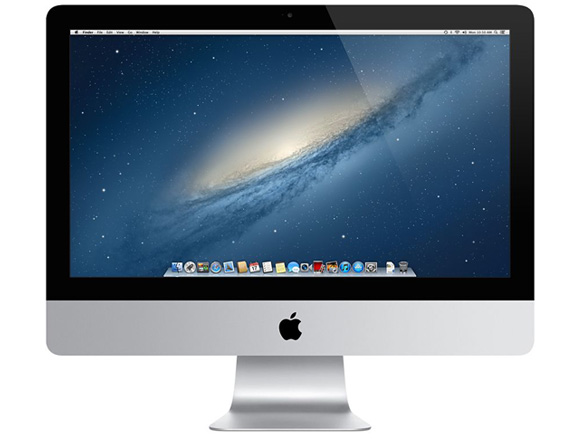 Estimated shipping times for Apple's latest iMac models have slipped again – the second time in recent weeks. Customers here in the UK and in other European countries can now expect a wait of around 3-4 weeks for the 21.5-inch iMac, and 4-6 weeks for the 27-inch iMac.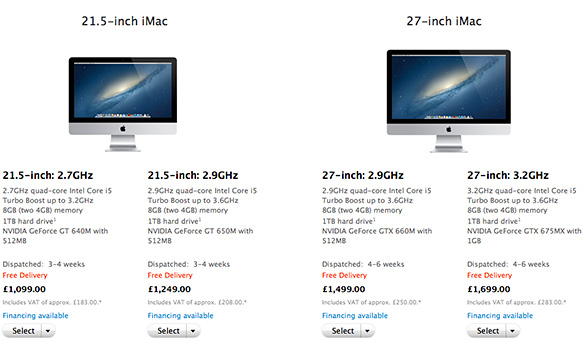 Once again, it would appear that supply constraints are to blame. It's an issue that has affected the new machines since they first went on sale towards the end of November.
According to reports, the revamped design is proving difficult to manufacture – especially the display, which utilises a new lamination process to eliminate a gap between the LCD and the glass.
During Apple's Q1 2013 earnings call last month, CFO Peter Oppenheimer revealed that iMac supply constraints were one of the reasons why the company sold fewer Macs during the quarter, compared to same period in 2012.
As we projected a quarter ago, we were significantly constrained with respect to the new iMacs, and were only able to ship them for the final month of the December quarter. We believe our Mac sales would have been much higher absent those constraints.
Last month, Apple increased the shipping times for the 21.5-inch iMac from 7-10 business days to 2-3 weeks, while the 27-inch iMac remained at 3-4 weeks.