iBooks update improves the reading experience on iOS devices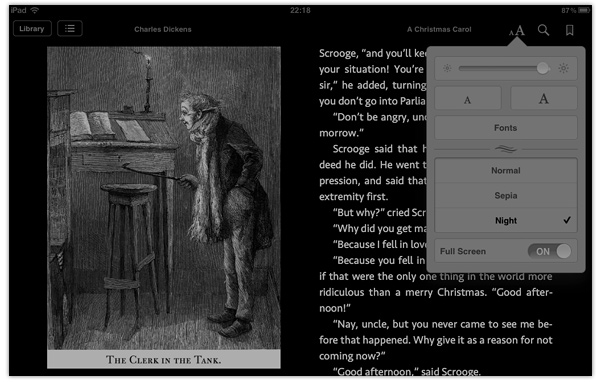 Apple have rolled out an update to its iBooks app which should improve the reading experience on all iOS devices. The update, which takes iBooks to version 1.5, includes an all new theme for nighttime reading, a full-screen layout which cuts out distractions, and a greater selection of fonts.
iPhone/iPod touch Screenshots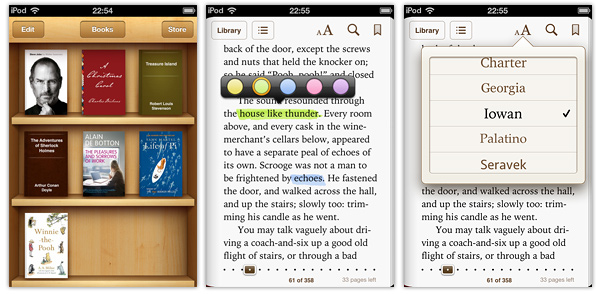 From the App Store description:
What's New in Version 1.5

iBooks 1.5 adds the following new features as well as some stability and performance improvements:

Nighttime reading theme makes reading books in the dark easier on the eyes.
Full-screen layout lets you focus on the words without distraction.
iBooks now features an improved selection of fonts, including Athelas, Charter, Iowan, and Seravek.
Beautiful new classic covers for public domain books.

A redesigned annotation palette makes it easier to choose a color for your highlighted text.
As someone who often ends up reading late at night, I can definitely see myself using the new night theme – at the moment I tend to turn my iPad's brightness right down to reduce the glare. The option of having white text on a black background seems like a much better solution.
What do you think of the update?