How to look up words with an OS X Lion gesture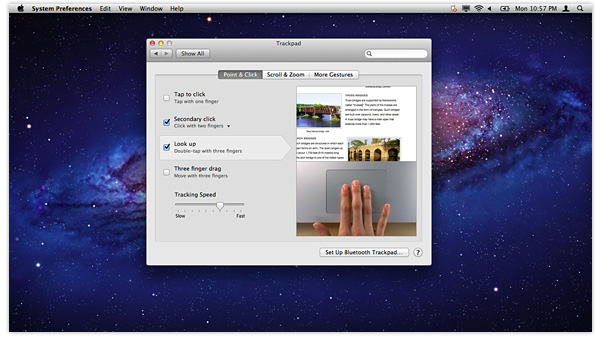 While you may be familiar with OS X Lion's gestures for swiping between apps, opening Launchpad and accessing Mission Control, did you know there's a simple one for quickly looking up words with the system-integrated dictionary?
The first thing you need to do, is go to System Preferences > Trackpad > Point & Click, and make sure the box next to 'Look up' is ticked –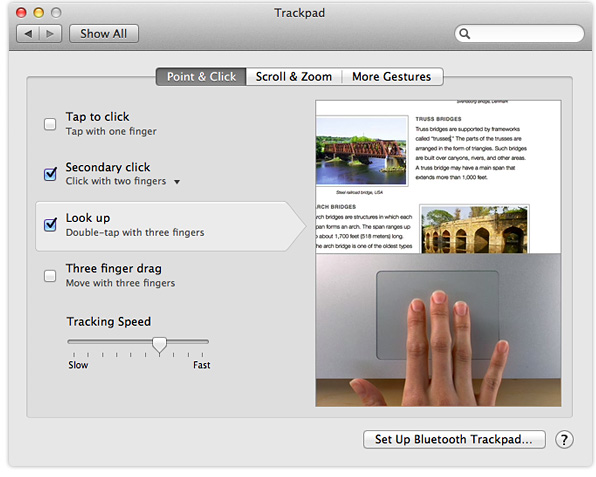 Now you can quickly look up any word in Mail, TextEdit, Pages, Safari, and other supported applications by positioning your cursor over the word (you don't have to select it), and double-tapping with three fingers on your trackpad.
The word becomes highlighted, and a drop-down menu displays dictionary, thesaurus, Wikipedia and (if applicable) Apple results for it. From that same menu you can then click on the definition to show it in full, or click on one of the headings to open up the dictionary application.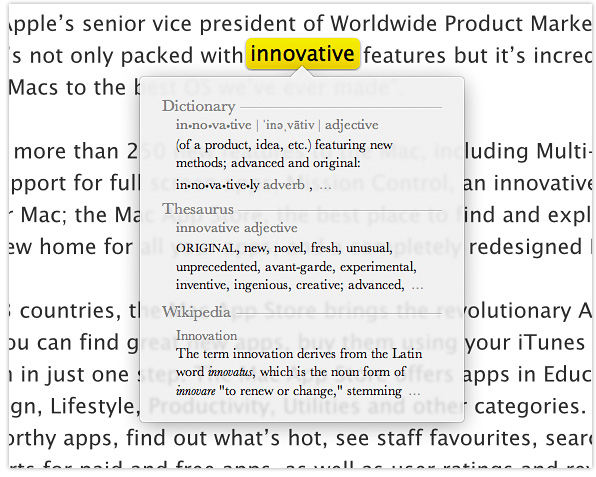 Just be aware that this gesture won't work in all apps – at the moment it appears to be limited to those created by Apple, but given time it's likely that third party apps will be updated to work with it.