How to bring back the RSS button in Safari 6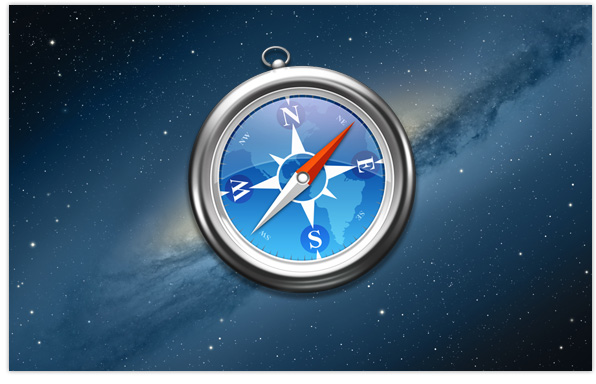 Safari 6 is a huge improvement over its predecessor, boasting a number of new features like the Smart Search field, offline Reading List, the Password Pane, and more. But it also takes away one handy feature, and that's the RSS button. Here's how to get it back.
Developer Daniel Jalkut with Red Sweater Software, the company behind the terrific blogging tool MarsEdit, has created a free, "beta-quality" Safari extension called 'Subscribe to Feed' that adds an RSS button to your toolbar in Safari 6.
Installation is simple. Just download the extension from the Red Sweater website and double-click on the package that lands in your Downloads folder.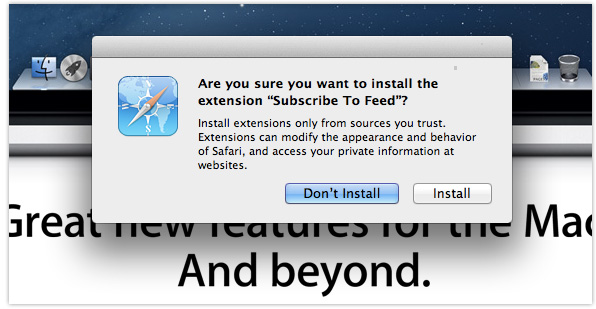 Once installed, you can click the button while viewing a page with an RSS or Atom feed to be taken instantly to the "feed://" link, which will open your default news reader app. If you don't already have one installed on your Mac, you could try NetNewsWire or Reeder, which is available in the Mac App Store.
What's great about the button is that it stays inactive on sites that don't have these feeds, so you know instantly whether or not they're supported.
TUAW notes that if you visit a site that already has an RSS button, it will perform exactly the same trick. But when you visit sites that don't, or you'd rather not waste time looking around for one, Jalkut's extension is the best solution.