Here's how to fix CUI issues with Lion after installing 10.7.3 update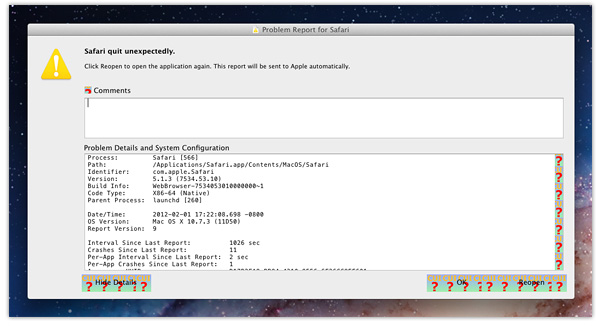 Despite months of beta testing and almost 10 pre-release builds, Apple's latest update for OS X Lion has a number of issues. After installing the new 10.7.3 release, which went live in Software Update yesterday, many users are finding the buttons at the bottom of their windows are replaced by graphics that read "CUI."
Fortunately, there is a simple fix, which was brought to our attention by OS X Daily. It involves installing the Mac OS X 10.7.3 Combo update from Apple's website, which weighs in at around 1GB, depending on which version of Lion you're currently running. So all you really need for this is a little time.
First, download the update from Apple's website. You can find the combo update for the regular – or "client" – Lion installs here; or the combo update for server Lion installs here.
Once downloaded, open up the file and allow the update to do its thing. It's worth noting that you'll need to restart your machine once installation is complete, but once it's back up and running, your window buttons should return to normal.
And it really is as simply as that. You don't need any advanced technical knowledge or special powers; just time and patience.
Of course, if you haven't already installed the update via Software Update on your Mac, it may be best to avoid these issues and just go ahead with the combo installation to begin with. It'll save you a lot of time and effort.
Did installing the combo update fix the CUI issue for you?
[Image courtesy of spirographer – Apple Support Communities]