Future iPhones could ship with a waterproof coating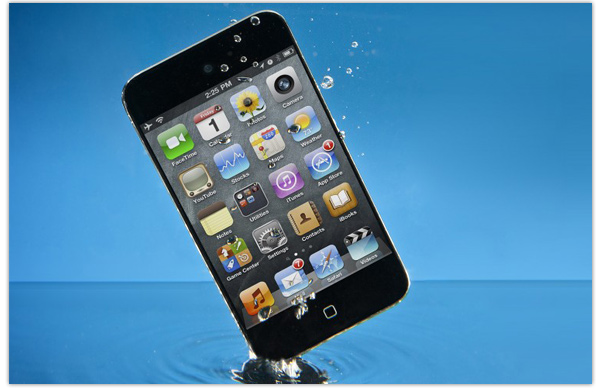 While there was a whole host of magnificent gadgets on show at CES in Las Vegas last week, one of the most impressive products wasn't a gadget at all, but rather protection for our gadgets instead. HzO demonstrated its amazing water blocking technology, a special coating for devices like the iPhone that makes them waterproof without the need for a case.
The special coating can be applied to a mobile device at any time, and once it's dry, you wouldn't even know its there. It's completely invisible, but it stops water penetrating your device, and all of its speakers and ports. And I'm not talking about a little splash of water, either. Check out the demonstration video below, in which an iPod touch is submerged into a full tank of water and returns very much alive.
Amazing, right? What's more, according to HzO, its technology could come as standard on future iPhones, and possibly other Apple devices. It claims it is currently in talks with Apple and hopes that the Cupertino company will use the coating to protect its iPhone 5. Samsung is also said to be "really excited," according to a Pocket-lint report:
"We showed the Samsung Chairman the technology with a Samsung Galaxy S that we had coated with HZO and he couldn't believe his eyes," a representative of the company told us. "Samsung is really excited by the tech."

"The company has told us that they are also talking to Apple as well, hoping to be able to let Apple make the iPhone 5 waterproof."

"We expect HZO to be in next season's phones," HZO told Pocket-lint rather confidently.
We think HzO waterproofing technology is just outstanding. It's hard to imagine a simple coating can prevent water from penetrating an iPhone's speaker or microphone, but as you can see, it really works. Who wouldn't want this on their iPhone?
Would you like to see HzO's water proof coating on Apple's next iPhone?