First 'JOBS' video clip shows Ashton Kutcher as Steve Jobs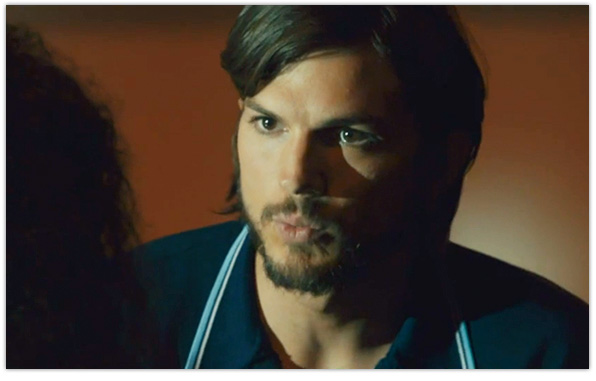 JOBS, the upcoming indie biopic from Mark Hulme's Five Star Feature Films, will be hitting theaters in the United States on April 19. We've seen plenty of pictures of Two and a Half Men star Ashton Kutcher playing Apple co-founder and former CEO Steve Jobs from the set, but we're yet to see him in action – until today. The first clip from JOBS has now been released.
The clip features Kutcher and Josh Gad, who plays Steve Wozniak, arguing over the first Apple computer. Of course, at first Wozniak didn't believe that anyone would be interested in the computer he had created, and he had no interest in trying to sell it. But Jobs eventually convinced him otherwise, and we all know what happened after that.
JOBS will cover Jobs's life between 1971 and 2000, documenting his founding of Apple in 1976, his ousting from it in 1985, and his triumphant return in 1996. It will cover some of his college years at Reed – before he dropped out – his experiments with Zen Buddhism and LSD, and his partnership with Wozniak that started what would become the world's most valuable company.
Some of the scenes in JOBS were filmed in the Los Altos garage where Jobs and Wozniak originally built the Apple I, their first Apple computer. The movie's first premiere will be at the Sundance Film Festival in Park City, Utah, later this week. Its first reviews are likely to surface shortly after that, so it'll be interesting to see what critics think of the film, which has been much-anticipated since it was confirmed.
Are you looking forward to JOBS?
[Via: ETonline.com]