Firemonkeys announce Real Racing 3 for iOS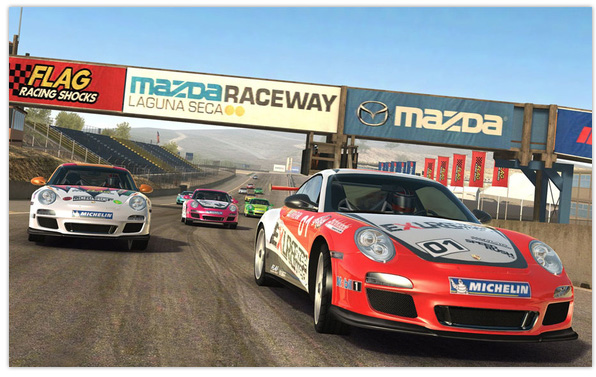 Firemonkeys, a combination of EA-owned gaming studios IronMonkey and Firemint, has announced that it is working on Real Racing 3. According to a post on the Australian studio's blog, the third game in the popular series promises "the most beautiful and authentic circuit racing available on mobile devices".
Although the footage in this trailer for the new game is labelled as pre-alpha, and therefore likely to improve, it still looks pretty impressive.
The Real Racing franchise has something of a reputation for pushing the limits of Apple's iPhone and iPad devices. Real Racing 2 was one of the first iOS titles to offer 1080p output on the second-generation iPad.
In a first for the series, Real Racing 3 will feature real-world circuits, including Silverstone and the Indianapolis Motor Speedway, and players will be able to race against 21 other drivers at a time.
Real Racing 3 is expected to arrive on the iOS App Store later this year.
[Via MacRumors]