Email reveals Apple's Eddy Cue wanted the company to create a 7-inch iPad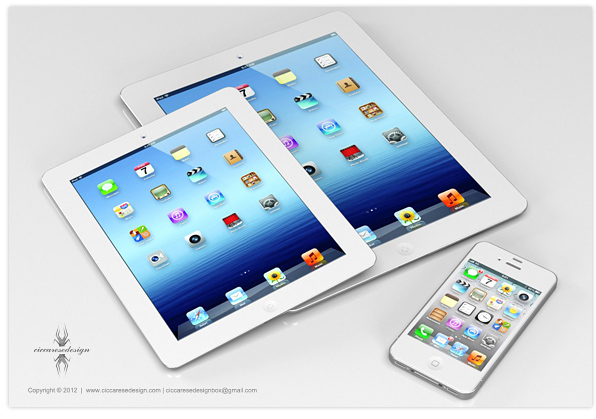 An internal email from January 2011 reveals that Eddy Cue – Apple's senior vice president of Internet Software and Services, believed the company should produce a smaller 7-inch iPad, and that then-CEO Steve Jobs seemed receptive to the idea.
In the email, which was disclosed in the ongoing trial between Apple and Samsung, Cue shared his experience of trying one of Samsung's 7-inch tablets, and pointed to a GigaOm article titled "Why I just dumped the iPad (Hint: Size Matters)".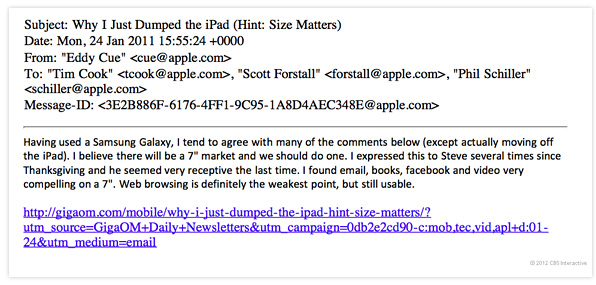 The idea that Steve Jobs was receptive to the idea of a 7-inch iPad contrasts with previous statements he made on the subject. During Apple's 2010 Q4 earnings call, Jobs stated: "this size isn't sufficient to create great tablet apps, in our opinion."
However, it should be pointed out that Jobs had something of a reputation for both changing his mind, and misdirecting competitors regarding Apple's future plans.
According to the latest rumours, Apple is planning to announce a smaller iPad alongside the next iPhone, at a media event scheduled for the 12th of September.
[Via: CNET]