Final Cut Pro X now available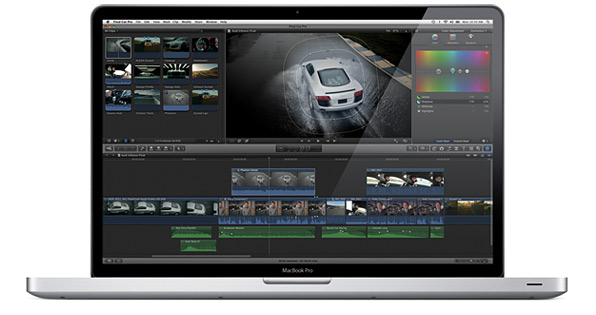 Earlier today Apple issued a press release announcing the immediate availability of Final Cut Pro X – the latest version of its pro video editing software for the Mac. Completely rebuilt from the ground up, and significantly cheaper than the previous version, it's an update many users have eagerly awaited.
From the press release:
"Final Cut Pro X is the biggest advance in Pro video editing since the original Final Cut Pro," said Philip Schiller, Apple's senior vice president of Worldwide Product Marketing. "We have shown it to many of the world's best Pro editors, and their jaws have dropped."
Noteworthy features of Final Cut Pro X include a Magnetic Timeline that lets you edit on a flexible, trackless canvas; Content Auto-Analysis that categorises your content upon import by shot type, media and people; and background rendering that allows you to work without interruption.
Apple also released two companion apps: Motion 5 allows video editors to customise titles, transitions, effects and create animations in 2D or 3D space. Compressor 4 adds extra power and flexibility to exports by allowing editors to customise output settings and utilise a comprehensive range of delivery options.
Apple first demoed Final Cut Pro X back in April, at the 2011 NAB (National Association of Broadcasters) Show – an event held each year covering "filmed entertainment and the development, management and delivery of content across all mediums".
Final Cut Pro X costs £179.99 ($299.99), Motion 5 and Compressor 4 cost £29.99 ($49.99) each – all three are available to download exclusively from the Mac App Store.