Confirmed: new iPad 2s have better battery life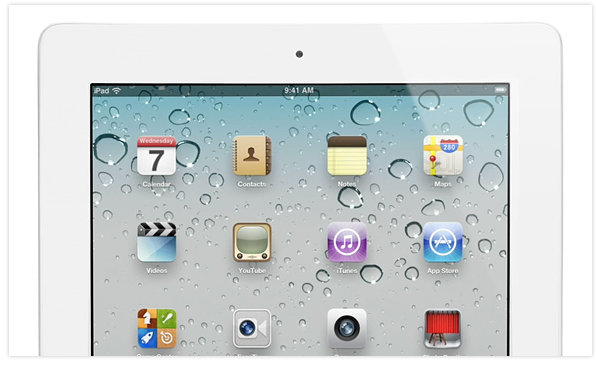 As we previously reported, when Apple lowered the price of the iPad 2, they also added a smaller, more energy efficient A5 processor to the device. At the time it was thought that the new chip should offer improved better battery life, and this has now been confirmed.
Anandtech, who were one of the first to discover the new chip, ran a series of tests comparing the newer iPad 2 (model 2,4), with an older 2,1 model and the new third-generation iPad:
"We measured a 15% increase in our web browsing battery life, a nearly 30% increase in gaming battery life and an 18% increase in video playback battery life. Although Apple hasn't revised its battery life specs, the iPad 2,4 definitely lasts longer on a single charge than the original iPad 2."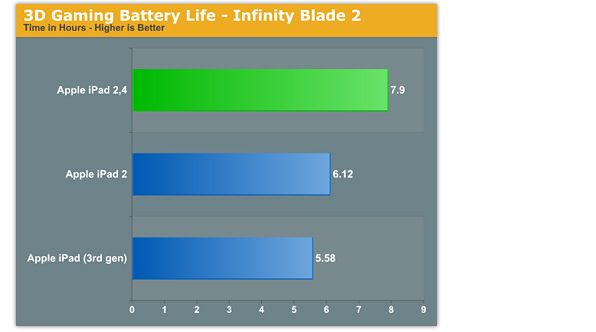 It's worth pointing out that the third-generation iPad's GPU and higher resolution screen use more power – hence the worst score in the chart above.
So if you are thinking about buying an iPad 2, the more recent 2,4 model would obviously be the one to get. Unfortunately though, the original iPad 2 continues to be sold alongside the latest one, and apart from opening the boxes and testing the devices in-store, there is no way of finding out which model you will end up with.
[Via The Next Web]