33rd UK Apple Store opens in Braehead Glasgow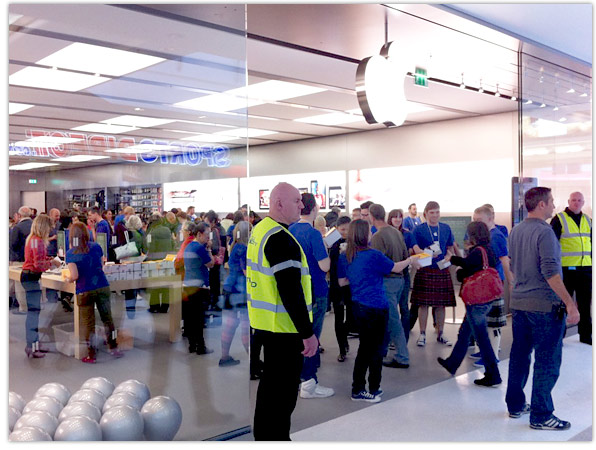 Just four days ago Apple opened its 32nd Retail Store in East London, and at 9.00am this morning the doors of store number 33 officially opened in the Braehead Shopping Centre Glasgow. The latest store is Apple's second in Glasgow, and the third in Scotland – the other is in Aberdeen.
Freelance sports writer & broadcast journalist Stuart Fraser attended the opening, and took the photograph above, which shows some of the store's first customers being greeted with boxes containing commemorative Apple t-shirts. If you look closely you will notice at least two of the store's staff are suitably attired in kilts!
If you're planning on visiting Apple's 33rd Store, you will find it in the Lower West Mall of the Braehead Shopping Centre – for directions and a map of the centre visit www.braehead.co.uk.