Cargo-Bot is the first game coded entirely on an iPad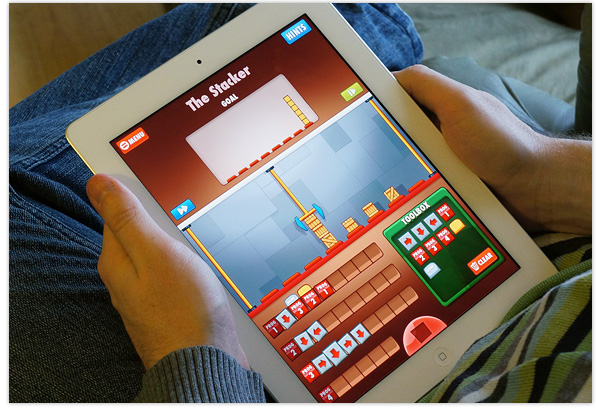 Released earlier today, Cargo-Bot is a free iPad game that involves teaching a robot to sort crates. While the game itself is pretty enjoyable, what really sets it apart from all the others on the App Store, is that Cargo-Bot is the first game to be programmed entirely on an iPad.
It was created by MIT Computer Science graduate Rui Viana, using Codea (previously Codify), a touch-based programming app from Adelaide company Two Lives Left. Having seen an early prototype for Cargo-Bot shared on the Codea community forums, Two Lives Left decided to help Viana turn his idea into a full game.
Cargo-Bot's music was put together by composer Fred Bogg, who also developed a music library for Codea. While the graphics for the game were created on a regular computer, a future update to Codea will allow images to be copy and pasted from other iOS apps, or imported via Dropbox.
Two Lives Left are also releasing the Codea Runtime Library source code, which will allow registered iOS developers to submit their projects as standalone apps – just like Cargo-Bot.
Cargo-Bot and Codea are both available to download from the App Store. Codea is priced at £6.99 ($9.99), and Cargo-Bot is free.
[Via The Next Web]