Can't use Mountain Lion AirPlay Mirroring on your Mac? Try this inexpensive third-party app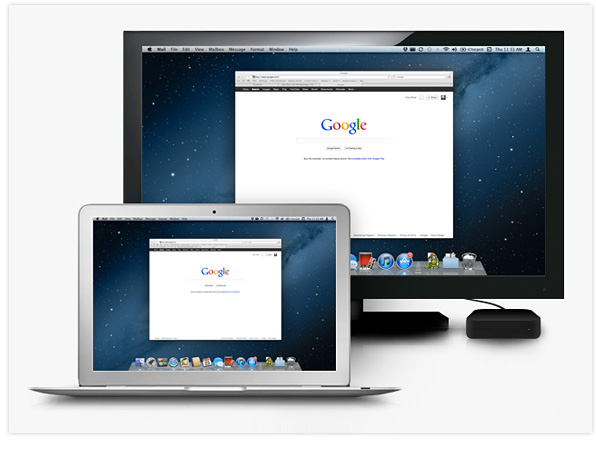 Introduced with OS X Mountain Lion, AirPlay Mirroring is a fantastic new feature that allows you to send whatever is on your Mac's screen to a HDTV via an Apple TV. Unfortunately though, as many users are discovering, it only works on late-2011 (or newer) iMacs, Mac minis, or MacBook Airs, and early-2011 (or newer) MacBook Pros.
However, thanks to a fairly inexpensive third-party app called AirParrot, not only can you emulate Mountain Lion's AirPlay Mirroring on older systems, you don't even need to be running Apple's latest OS – it also works on both Snow Leopard and Lion.
AirParrot is compatible with the second and third-generation Apple TV, can transmit stereo audio, video up to 1080p, and includes a number of settings which allow you to get the optimum results for your hardware.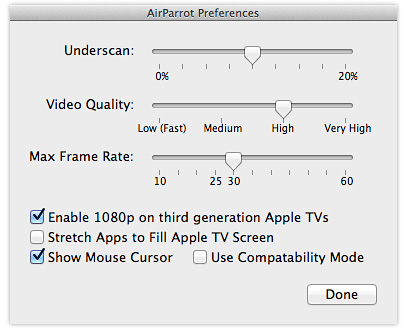 The app is priced at $9.99 (£6.66) for a single user, or $29.99 for a multi-license (5 Macs), but before you decide to purchase, you can download a free fully-featured trial which can be used for 20 minutes.
For more information visit the AirParrot website.