Apple has more cash in the bank than the US government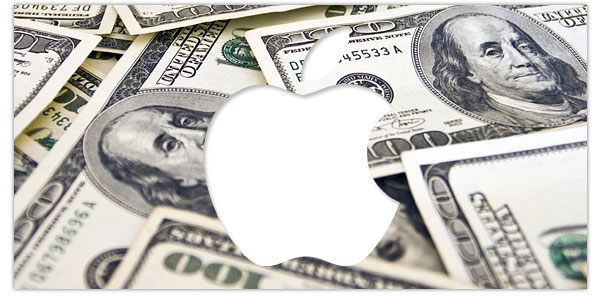 Thanks to the overwhelming success of the iPhone and indeed the iPad, and in addition to the rising success of its Mac business, that little company in Cupertino now has more cash sat in the bank than the U.S. government.
At the end of the June quarter, Apple was sitting pretty on a whopping sum of $76.2 billion – that's $2.4 billion more than the U.S. government's operating cash balance of $73.8 billion at the end of this Wednesday.
Asymco analyst Horace Dediu noted that Apple's staggering collection of cash "is now nearly 16 percent higher than three months ago, the amount added last quarter is higher than the amount on hand 4.5 years ago and the cash added is higher than Google's overall revenues in the quarter".
In comparison with the U.S. government, Apple can enjoy zero debt, according to 9to5 Mac – having paid its debts back in full when Steve Jobs returned to the company in the 1990s. The U.S. government, however, currently has a debt ceiling of $14.3 trillion dollars, with spending at around $200bn more than it collects in revenue every month.
Of course, with so much money sat in the bank, speculation surrounding what Apple might do with its cash continues to increase. During the last two weeks, Apple has reportedly been interested in buying the video streaming service Hulu, and possibly even book giant Barnes & Noble.
Apple's most recent spend was for a portfolio of 6,000 Nortel patents which was purchased as part of a consortium including Sony, Research in Motion, and Ericsson. Apple reportedly paid around $2.4 billion towards the total $4.5 billion spend, securing patents related to 4G LTE technologies.