BBC launches Olympics iPhone app with 24 live streams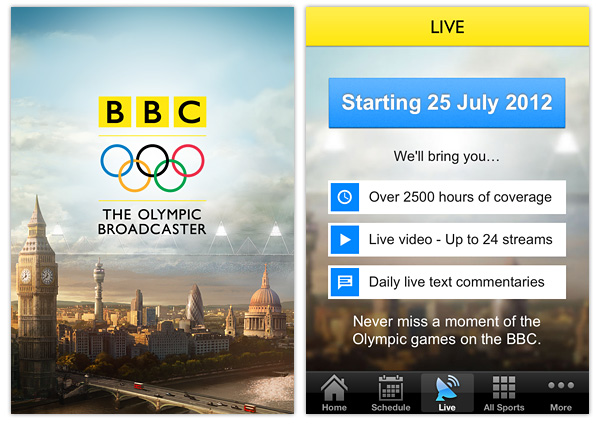 It's hard to stay on top of the Olympic Games when your boss insists you turn up for work every day, but thanks to the BBC, you'll be able to watch this year's events on your iPhone if you're in the U.K. The new app, named BBC Olympics, is "the only app on which you can watch up to 24 live stream of Olympics action and catch up with all the key highlights and medal moments."
In addition to the live streams, BBC Olympics presents you with all the top stories from the events, so that you can catch up with the games that matter to you whenever you wish. What's more, they can even be read offline, so you don't need to worry about finding a good data connection.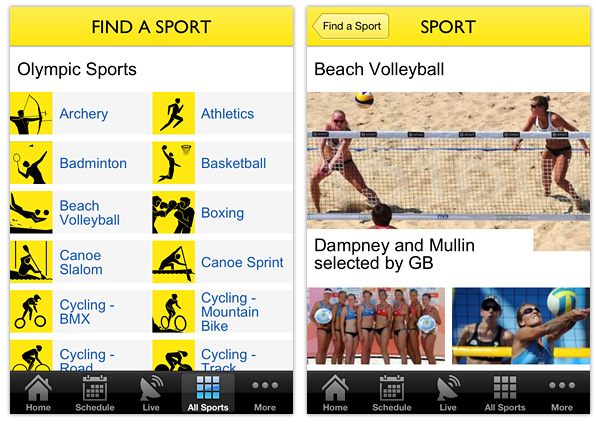 If you're on the go and you can't watch the video, you can keep up with live text commentaries from BBC journalists instead, then see video highlights of all the action, features, and interviews with athletes on-demand later.
You'll also find detailed schedules and results for every event and a medals table, and dedicated pages for every Olympic sport, every competing country, and every Olympic athlete taking part – so you have access to almost everything to need to know in the palm of your hand.
Finally, you can customize the app to suit you, adding your favorite sports to the tab bar so that you have instant access to the news you care most about. And if you read a story or watch a video you'd like to share with your friends, you can do so via email, Facebook, or Twitter.
You can find BBC Olympics in the U.K. App Store now, and it's completely free to download. The only drawback is, it's iPhone only. It seems this app would be terrific on an iPad, but there isn't an iPad app, at least for now.