Apple begins shipping Lightning to 30-pin adapters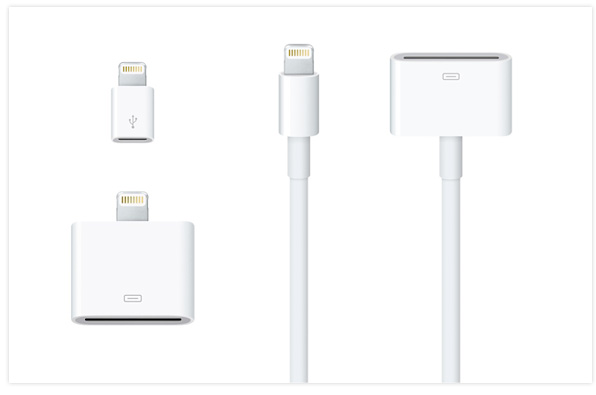 If you pre-ordered a Lightning to 30-pin adapter with your new iPod touch, iPod nano, or iPhone 5 last month, you should expect a shipping notification email to let you know it's been dispatched imminently. Apple has this week begun emailing customers to let them know that the adapter has now begun shipping.
Several MacRumors readers in Australia have received email notifications to let them know that their September 13 orders have now shipped, and they've been given an October 9 delivery date. Apple's website, however, still says the adapter is available to ship in "October," without giving more specific estimates.
The Lightning to 30-pin adapter comes in two variants: One is priced at £25 ($29) and is a simple plastic plug, the other is priced at £30 ($39) and features a 0.2m cable between the two ports. Both allow the latest iOS devices to play nicely with older accessories that utilize the 30-pin dock connector, which has been employed by Apple devices for the past nine years — before being replaced by the Lightning port last month.
If you're hoping to avoid the adapter and just buy Lightning-compatible accessories, you may be waiting a little while. Apple must first authorize all third-party accessory vendors before they can release Lightning products, according to a recent report, and it's yet to finalize its new policy and begin that process.
Have you ordered an adapter for your new device?