The new Retina MacBook Pro has plenty of water sensors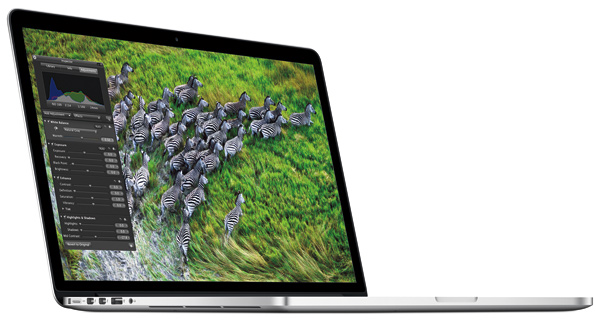 Inside almost all of Apple's electronic devices, the Cupertino company places tiny little stickers that change color when they become moist. It does this so that when you drop your iPhone into a pint of water, you can't wait for it to dry out and then tell Apple's Genius Bar it stopped working all by itself.
In the new MacBook Pro with Retina display, Apple has gone overboard with the moisture sensors to ensure water damaged machines don't slip through its net. Whereas its previous machines contain around eight moisture sensors, Hardmac notes that the new MacBook Pro contains ten.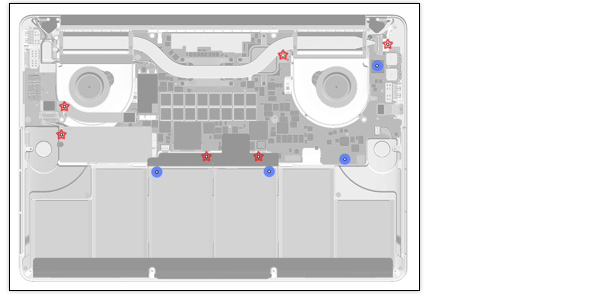 Red stars indicate sensors hidden under cables or components. Blue dots indicate sensors visible when the bottom plate is removed.
This is likely because the new machine is a real pain to repair. Apple's design process requires components like the RAM – which is user-repairable in most of today's machines – to be soldered to the logic board, so the only way to replace them is to replace the entire logic board – typically the most expensive part in a notebook.
With that being the case, the Cupertino company clearly wants to ensure that when users damage their devices accidentally, it doesn't repair them for free under their warranty, which only covers component failure. That's why when you take a broken down device to the Genius Bar, the first thing Apple's technicians do is check the moisture sensors for any sign of liquid damage.
Apple insists, however, that these moisture sensors are triggered by liquid only, and that humidity in warm climates will not affect them.
[Via: Macworld UK]