Apple's Lightning adaptors – prices & details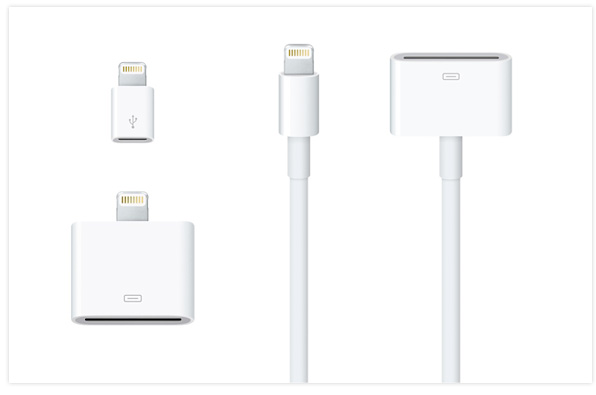 Announced at yesterday's media event, Apple's new iPhone 5, iPod nano and iPod touch all feature the company's new smaller Lightning dock connector, which means accessories with older 30-pin connectors won't be compatible with them.
To get around this problem, Apple has released two Lightning to 30-pin Adaptors – an ultra-compact version that costs £25.00 ($29.00), and a version with a 2m cable that costs £30.00 ($39.00). Unfortunately, neither of the adaptors support video and iPod out, and the company warns that some 30-pin accessories aren't supported.
In addition, Apple has released a £15.00 Lightning to Micro USB Adapter for charging and syncing devices via a Micro USB cable. This particular product is only available in Europe, where EC law dictates that phones must be chargeable via Micro USB.
Finally, a Lightning to USB Cable for charging and syncing the new devices with a Mac or PC is available for £15.00 ($19.00).