Apple finally adds Notes and Reminders web apps to iCloud.com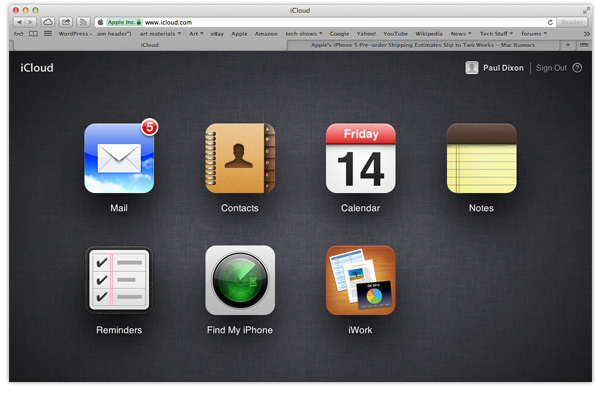 More than two months after beta versions of Apple's Notes and Reminders web apps were first discovered, the Cupertino company has made them available to the public. This means you can now access your Notes and Reminders – along with your Mail, Calendar, Contacts and iWork documents – via iCloud.com on any Mac or PC.
The web apps were first made available to registered developers back in early July, but their beta tags have now been removed and they've been made available to all iCloud users ahead of iOS 6's public debut next week. To access them, users must simply visit icloud.com in their web browser, and then login with their iCloud email address and password.
The webs apps look identical to the native apps that come pre-installed with OS X Mountain Lion, so you'll already be familiar with the interface, and they have almost all of the same functions. And as you'd expect, anything you create or edit in the web apps will automatically be pushed out to your Macs and iOS devices near instantly.
So if the web apps are the same as the native apps, why do we need them? Well, if your iPhone's battery dies and you're at work or on the road, and you need to access a note, you can do so on any computer – as long is it has a web browser and an Internet connection. What's more, they're also handy for those who are using a previous version of OS X, who don't yet have access to the native Notes and Reminders apps.
MacRumors reports that Apple has also made some changes to the Find My iPhone and Calendar web apps. The former has been overhauled with a fancy new look that includes battery status icons for your iOS devices, while the latter has simply had the Reminders function removed; it's not needed now that Reminders is a dedicated app, of course.