Apple's latest iPhone 4S TV adverts feature Zooey Deschanel and Samuel L. Jackson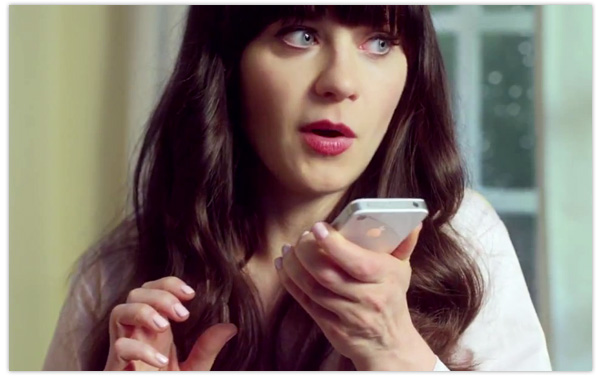 Apple has created a couple of new TV adverts for the iPhone 4S showcasing its voice-activated personal-assistant Siri. In a departure from recent ads produced by the company, they both feature celebrities, namely Zooey Deschanel and Samuel L. Jackson.
The adverts haven't appeared on Apple's official YouTube channel yet, so you will have to excuse the missing audio at the start of the one starring Samuel L. Jackson, and the overall video quality of these versions:
Apple have now added the adverts to their official YouTube channel:
Aside from the "I'm A Mac" campaign in which Justin Long & John Hodgman (David Mitchell & Robert Webb in the UK) played characters, Apple hasn't used celebrities in their ads since 2007, when Will Ferrel was used to advertise iPods.
According to The Next Web, Apple created these latest commercials for its US iPhone carriers Verizon, Sprint and AT&T.