Apple will stop selling Mac Pro in Europe on March 1st due to new regulatory rules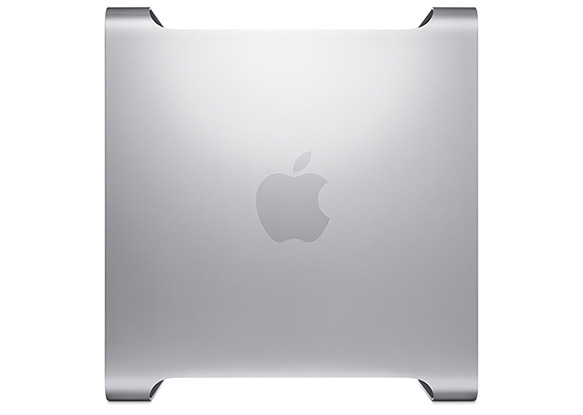 Apple will reportedly cease selling the Mac Pro desktop in Europe on March 1st due to new regulatory rules that become effective on this date. Resellers can continue to sell remaining machines after this date, but they won't be able to order any more from Apple after February 18th.
The death of the Mac Pro has looked likely for a number of years now. Apple's focus has clearly switched to the "post-PC" era, and it's now concentrating only on Macs with large user bases, such as the MacBook Pro and the iMac. Its high-end desktop no longer gets any promotion, and it hasn't received a notable update in several years; it's still missing key features like Thunderbolt and USB 3.0.
The Mac Pro's death in Europe, however, will be premature. According to an internal Apple email obtained by 9to5Mac, the machine does not comply with "Amendment 1 of regulation IEC 60950-1, Second Edition," which becomes effective from March 1:
As of March 1, 2013, Apple will no longer sell Mac Pro in EU, EU candidate and EFTA countries because these systems are not compliant with Amendment 1 of regulation IEC 60950-1, Second Edition which becomes effective on this date. Apple resellers can continue to sell any remaining inventory of Mac Pro after March 1. Apple will take final orders for Mac Pro from resellers up until February 18th for shipment before March 1 2013. Countries outside of the EU are not impacted and Mac Pro will continue to be available in those areas.
Rather than making the Mac Pro compliant with the new regulations, then, Apple has chosen to just discontinue it. And maybe that's proof that the machine doesn't have a great deal of time left in Apple's lineup. If the Cupertino company had the same issue with the iMac, you can bet it would modify it so that it can continue selling the machine in Europe. It certainly wouldn't turn it's back on a machine that had a future.
It's unclear exactly which regulations the Mac Pro breaks, but it will continue to sell in other markets.
Are you disappointed that the Mac Pro will no longer be available after March 1?