Apple updates its 12 Days of Christmas app for 2012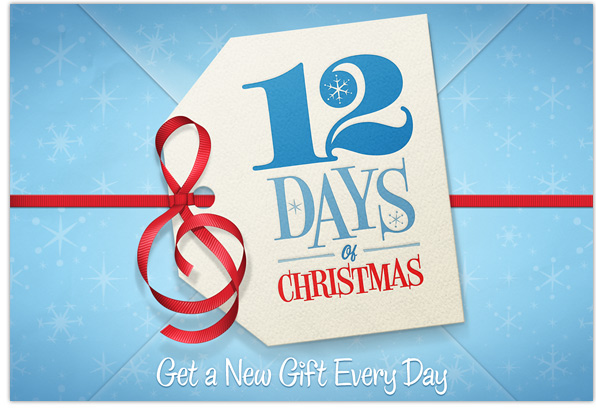 Apple has updated its annual 12 Days of Christmas app for customers here in the UK, other European countries, and Canada. The app, which is available for the iPad, iPhone and iPod touch, allows users to download free songs, music videos, apps, books and TV episodes each day between the 26th of December and the 6th of January.
Although some of the freebies can be a little hit and miss, the app is great for people who may have received a brand new iOS device for Christmas.
Last year, the giveaways included the games Need for Speed Shift 2 and Sonic & Sega All-Stars Racing, TV episodes of Top Gear and House, music by Coldplay and Foo Fighters, and the photo app Snapseed.
Each gift is only available for 24 hours, so if you don't want to miss out on any of them make sure you allow the app to send you notifications.
The 12 days of Christmas app is compatible with the following devices running iOS 5.0 or later: iPhone 3GS, iPhone 4, iPhone 4S, iPhone 5, iPod touch (3rd gen), iPod touch (4th gen), iPod touch (5th gen) and iPad.
If you don't have an iOS device, you can also download the gifts on your Mac or PC.