Apple unveils white iPod touch and reduces price of 8GB model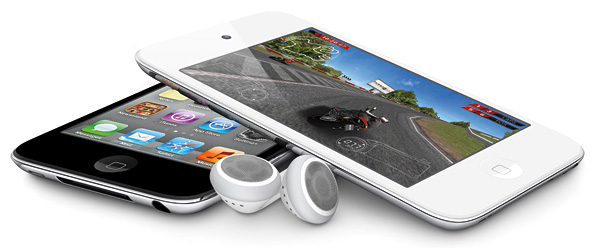 The nano wasn't the only iPod to get an update today, Apple also announced that their most popular portable music device – the iPod touch, is now available in white. The price of the entry level 8GB iPod touch has also been reduced from £189 ($229) to £169 ($199).
From Apple's press release:
"iPod has revolutionized the way we listen to music and with over 320 million sold is the world's most popular music player," said Philip Schiller, Apple's senior vice president of Worldwide Product Marketing. "iPod touch, now available in both black and white, is the best selling iPod ever, and with iOS 5 and iCloud it is better than ever."
Rumours that Apple would introduce a white iPod touch surfaced back in July, so today's announcement isn't much of a surprise. There was some speculation that a higher capacity model would be introduced, but 64GB remains the highest capacity available – those who need more storage will have to look to the iPod classic, which although wasn't mentioned at all during today's event is still present on Apple's website.
The updated iPod touch, which ships with iOS 5, will be available from the 12th of October – the same day iOS 5 is released for all other compatible devices.
While it's great to see Apple make the iPod touch more affordable, I'm disappointed that the only other change is the introduction of a white version. What do you think of today's announcement? Let me know by leaving a comment below.