Apple updates 27-inch iMac's shipping date to January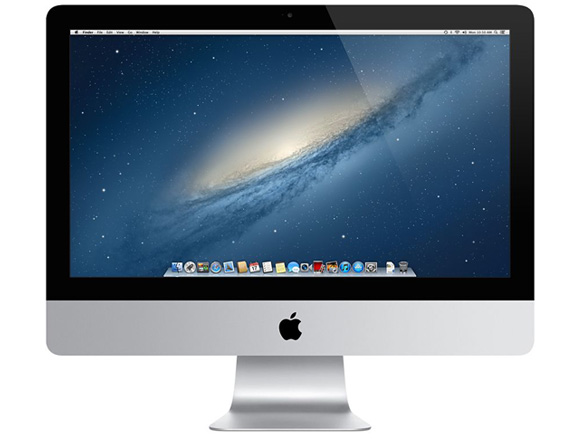 If you was hoping to get your hands on one of the shiny new 27-inch iMacs before the end of the year, and haven't already placed your order with Apple, we have some bad new for you. Shipping estimates for the all-in-one machine now appear to have been pushed back to January in all countries.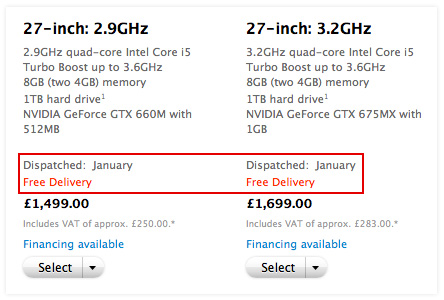 Don't worry if you did manage to get your order in before Apple updated its shipping times though, you should still receive your new iMac this month. The revised shipping date only appears to affect new orders.
Apple began accepting orders for the 27-inch iMac on Friday the 30th of November, the same day that the 21-inch model officially went on sale.
If you're considering buying the smaller iMac, then you should still be able to get one within the next couple of weeks – its dispatch times are currently quoted as 7-10 business days. And of course, you might also be able to pick one up at your local Apple Retail Store.
During the company's last earnings call, Apple CEO Tim Cook said that supplies of the new iMacs would be significantly constrained during the full quarter. So these latest shipping estimates for the 27-inch version should come as no surprise.
Make sure you read our review roundup for the 21-inch iMac.