Apple unveils new iTunes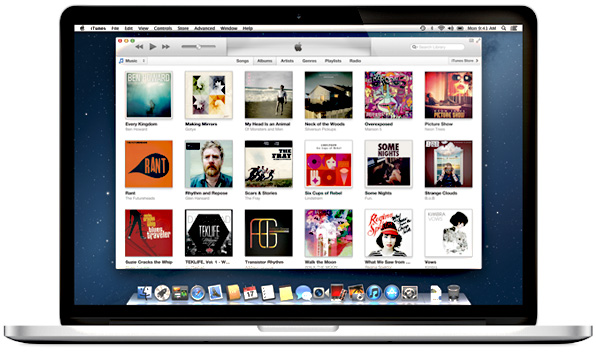 At Apple's press event today, we were told that a new version of iTunes is on the way. Coming to our Macs in October, it will sport a new look and several new functions. At the time of writing, it's not known if this new version will be the long sought after complete rewrite that many have been waiting for. However, Apple has at least given us a preview of the next major release.
Amongst the new features is heavy integration with Apple's iCloud service, making it more seamless to jump from an iOS device to a Mac. Easy access to the music, movies and other things in your iTunes account, no matter where you are and which of your devices you are using, always synchronized and up-to-date. Should you find that you don't have a song or movie with you, just get it from iCloud with the push of a button. Finally a lot more integrated into iTunes in a way that makes a lot of sense.
One other very welcome addition, or rather modification, is the new MiniPlayer. Its smaller than the miniature player of previous versions of iTunes and much more pleasing to the eye, all while being far more powerful without having to dig into the main interface of iTunes. Want to skip a song or listen to a specific one? It's a breeze to do with the new MiniPlayer!
The store section of iTunes will also get a big update, covering the App Store, the Music store and the iBookstore. Better navigation is promised and a handy list of things you have sampled recently, but search has yet to be specifically mentioned. Then again, any improvement to the store aspects of iTunes will be welcomed.
Perhaps a bit surprising is that the new version of iTunes will be available for Windows users too, unlike Safari which has yet to see an update to version 6 on the PC. But given the large amount of people using iOS devices and iTunes on Windows, this move makes a lot of sense. While the install base of Safari on Windows might be low, iTunes is bound to be much higher.
Personally, I think the new aesthetic is quite nice and fitting for the app, making it more in line with what we have seen and come to expect on iOS devices. Some would call this a further "iOS-ification" of OS X, I just call it making things consistent across platforms Apple offers.